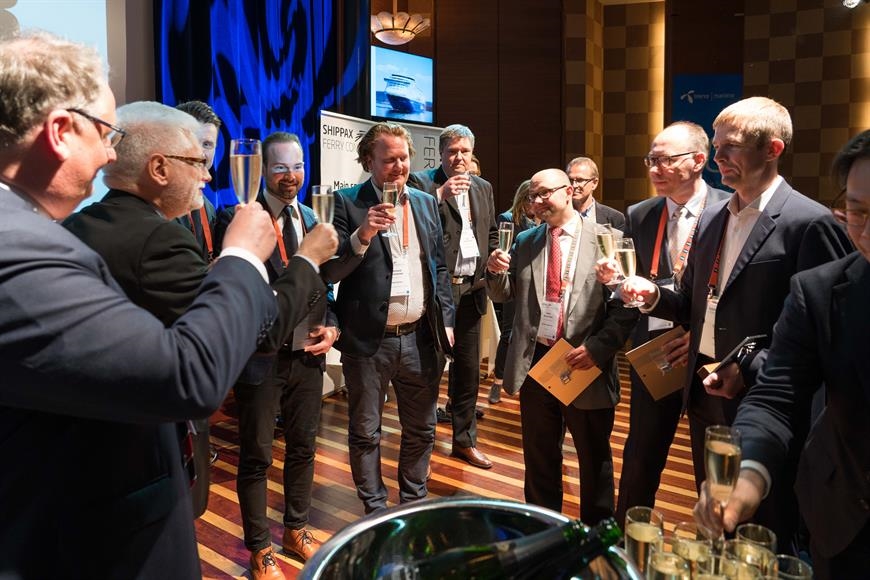 Shippax Award 2018
Our annual Award ceremony was held on board COLOR MAGIC, during the Shippax Ferry Conference 2018.
With the awards Shippax wants to acclaim new concepts, creativity and innovation.
MEGASTAR
Shippax Technology and Design Award 2017-for being the world's most advanced ro-pax ferry
The award was presented to: Tallink, Meyer Turku, dSign Vertti Kivi & Co, Aprocos.
LAVENDER
Shippax Efficiency Award 2017-for being a ro-pax with the latest energy-saving concepts in the advanced, new hull form
The award was presented to: Shin Nihonkai Ferry, Mitsubishi Shipbuilding - Shimonoseki shipyard
HORNSTIND
Shippax Environmental Stewardship Award 2017-for being a ro-pax with the latest energy-saving concepts in the advanced, new hull form
The award was presented to: Torghatten Trafikkselskap, Multi Maritime, Fiskerstrand Verft
HARMONY YUNGANG
Shippax Passenger Services Award 2017-for setting a new ferry travel standard in Chinese waters
The award was presented to: Lianyungang C-K Ferry, Huanghai Shipbuilding
MSC SEASIDE
Shippax Innovation Award 2017-for bringing the Caribbean cruise ship design to the next level
The award was presented to: MSC Cruises, Fincantieri, De Jorio Design International, Tillberg Design of Sweden
SIEM CICERO
Shippax Construction Award 2017-for being the first in the world to introduce large areas of composite plastic decks
The award was presented to: Siem Car Carriers, Uljanik shipyard