Get instant access to our online news service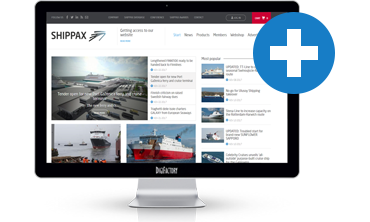 To get access to our online news service you can either buy the Online Access alone, or buy the Online Access together with our monthly magazine Shippax Info at a very competitive package price.
This package also contains several additional online functions - the most significant one is the possibility to search for and read our over 18,000-plus previously printed articles and news from all Shippax publications and magazines dating back to 1996.
Whichever you choose, access to the website is instant upon purchase.
Choose your package
Press Releases
May 13 2022
Carnival Cruise Line breaks ground on new cruise ...
---
May 13 2022
MacGregor has received an order to supply RoRo eq...
---
May 11 2022
DFDS: April volume report: Freight Up 5%, Continu...
---
See all press releases