About Shippax Awards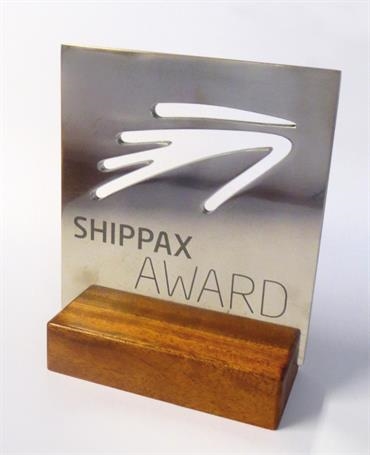 The Shippax Awards were launched in 1996 as a means to stimulate innovative solutions. We sincerely wish to promote noteworthy design features on newly-delivered ferries, ro-ro and cruise vessels. Where identical sister vessels of earlier prototypes are concerned, the new deliveries have not been considered unless they display some special improvement.
The jury knows the ins and outs of all the ships and also the trends in the industry, something that makes the Shippax Award so truly unique. It may therefore be considered as the most prestigious trade award in the combined ferry, ro-ro and cruise industry.
The Shippax Award jury tries to assess qualifications based on experience, personal visits, GA-plan examinations as well as collecting research material. The jury travels with the ships anonymously and the impartial result of the jury is extensively discussed amongst them prior to the ultimate decision. The awards are traditionally announced and handed over in conjunction with Shippax' annual Conference in April. They are subsequently presented in the May issue of Shippax INFO.
There are various categories that could qualify for a Shippax Award. The jury, however, typically sets great store by innovation.
Each awardee – these are usually the respective ship owner, builder and designer or (naval) architect –  obtains a diploma. For the ship owner, the diploma comes with a genuine Shippax Award trophy with the suggestion to have it displayed onboard the award-winning vessel.
Tel +46 35 218370
E-mail: info@shippax.se
Most read

The second of P&O Ferries two new double-ended giants for its Dover-Calais service has been delivered
Nov 29 2023
Seizure of the GALAXY LEADER PCTC chartered by NYK
Nov 21 2023