Shippax Ferry Conference
The two-day onboard ferry conference was first organized in 2003 and grows ever more popular each year. Typically sold out two to three months ahead, it attracts between 450-500 delegates from 50-60 ferry companies from all over the world each year. Professional speakers and experts, captivating debates and best possible networking and exhibitions is what we offer, together with a value-for-money policy with all events, meals, cabins and networking included in the price.
We are hereby proud to announce that the Shippax Ferry Conference, 2022, will take place onboard:
SILJA SYMPHONY, sailing between Stockholm-Helsinki-Stockholm, 4-6 May, 2022.
For more information, please visit the official conference website at www.shippaxferryconference.com
Looking forward seeing you all onboard SILJA SYMPHONY!
The Shippax team
Elizabeth, Victor, Frederik, Göran, Sofia, Charlotte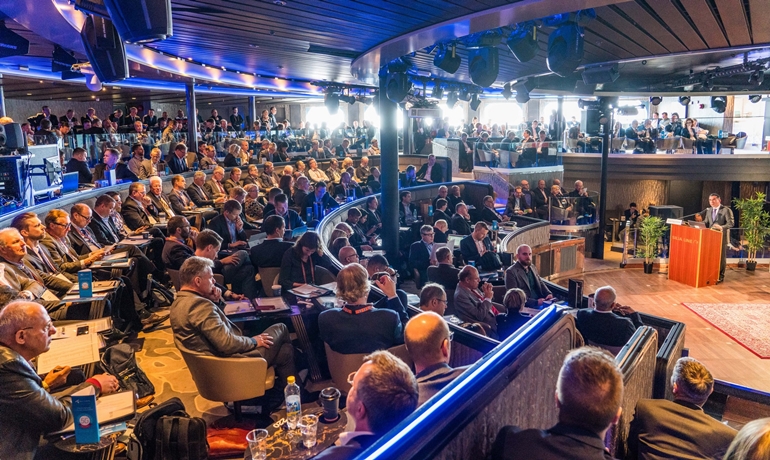 Press Releases
May 13 2022
Carnival Cruise Line breaks ground on new cruise ...
---
May 13 2022
MacGregor has received an order to supply RoRo eq...
---
May 11 2022
DFDS: April volume report: Freight Up 5%, Continu...
---
See all press releases