Unfinished hull of Genting Cruise Line's second 208,000 gt Global-class vessel at MV Werften to be sold for scrap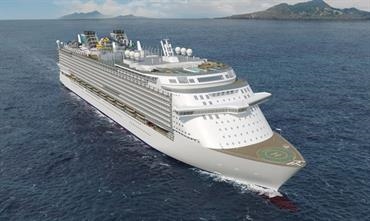 Illustration of the 9500-passenger capacity Global-class vessel's © Genting Hong Kong
Unfinished hull of Genting Cruise Line's second 208,000 gt Global-class vessel at MV Werften to be sold for scrap

Jun 17 2022
Cruise
The half complete hull of Genting Cruise Line's second 208,000 gt vessels building at Germany's bankrupt MV Werften is to be sold for scrap. The vessel is currently lying at MV Werften's Warnemünden yard.
You are not logged in
Login in or become a member to read all the articles on shippax.com
Access to our online news service
Extended search function
Instant access after purchase
And much more!