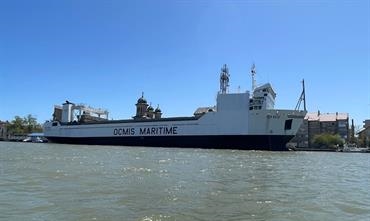 SEA ROSE © Ocmis Maritime
Spain's Ocmis Maritime starts new freight ro-ro service between Cartagena and Algeria

Jun 21 2022
Ro-ro
In early June Spanish ship operator Ocmis Maritime started a new twice-monthly freight ro-ro service across the Mediterranean, between Cartagena and the two Algerian ports of Tenes and Bjaija. The service will be operated by the chartered 270 lanemetre capacity 1989-built ro-ro SEA ROSE.
You are not logged in
Login in or become a member to read all the articles on shippax.com
Access to our online news service
Extended search function
Instant access after purchase
And much more!