Scandlines remains profitable despite disastrous 2020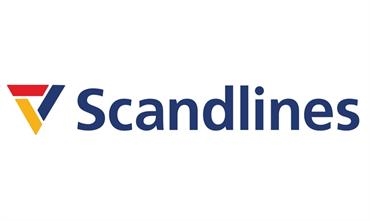 FinanceAlthough its revenue fell from EUR 475 million in 2019 to EUR 273 in 2020, Scandlines managed to keep profitability by adopting strict cost control measures. Recurring EBITDA ended at EUR 84 million, down from EUR 188 million the year before.
- Freight remained relatively strong with only a decline of 6%.
- BorderShop revenue fell from EUR 124 million in 2019 to EUR 57 million.
- Scandlines returned the Danish compensation of EUR 9 million they received to cover fixed costs.
"The dramatic developments during the outbreak of COVID-19 underlined the status of our sustainable traffic machine as critical infrastructure. While private passenger traffic and visits to our BorderShops declined sharply due to travel restrictions, border closures and other initiatives to curb the spread of COVID-19, we maintained operations to serve our freight customers ensuring crucial cross-border deliveries in challenging times. We continued sailing throughout the year even though we saw car traffic decline by more than 96 percent in April and transported fewer than 200 cars per day on our two routes during the strictest lockdown period in the spring," saidCEO Søren Poulsgaard Jensen.
"While COVID-19 entailed an exceptional decline in revenue and earnings in 2020, we are extremely thankful for the extraordinary performance delivered by all employees to safeguard Scandlines. Based on the global community's joint efforts to mitigate the impact of COVID-19, the unique dedication of our employees, and the long-term investments made in our sustainable traffic machine, we are confident that we will see a gradual rebound in 2021," added CEO Søren Poulsgaard Jensen.
Full report here https://www.scandlines.com/about-scandlines/about-scandlines-frontpage/finance.aspx
© Shippax / VMA / PR
---
Most read
Press Releases
May 12 2021
Deltamarin is proud to be part of Höegh Autoliner...
---
May 12 2021
Quiet Milestone
---
May 12 2021
Grimaldi fleet: RINA certifies the improvement of...
---
See all press releases
Products