Lower revenues for Fjord1 in Q1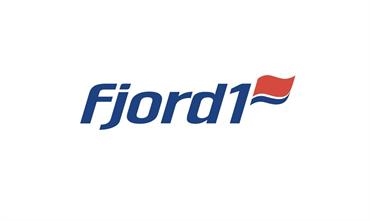 FinanceThe 2021 Q1 financial results for Fjord1 show that revenues fell with 8% to NOK 691 million due to the phasing out of one ferry contract and lower catering revenues, while EBITDA grew by 2% due to lower operating costs.
• Investments amounted to NOK 124 million in the first quarter.
• Net interest-bearing debt (NIBD) stood at NOK 5,400 million as at 31 March, a
decline of NOK 103 million from the close of 2020.
• Long-term contract portfolio worth NOK 21.2 billion.

"While our operations have been significantly affected by the COVID-19 pandemic,
our contract structure has limited the financial impact on the Ferry and
Passenger Boat segments. A sharp reduction in Catering revenue has largely been
offset by cost-cutting measures, whereas travel restrictions have continued to
affect the Tourism segment's activities. We generated total revenues of NOK 691
million in the first quarter, a decline of 8% from the first quarter
2020. Nevertheless, lower operating costs for the electric vessels generated
improving EBITDA margins," says Fjord1's CEO Dagfinn Neteland.
Full report here https://live.euronext.com/en/product/bonds/NO0010810302-XOSL/overview#CompanyPressRelease-5056855
© Shippax / PR
---
Most read
Press Releases
Jun 14 2021
Commuters travelling between Finland and Estonia ...
---
Jun 14 2021
Stena Line eases mouth mask requirements for pass...
---
Jun 14 2021
More orders in Norway for Cavotec's next generati...
---
See all press releases
Products