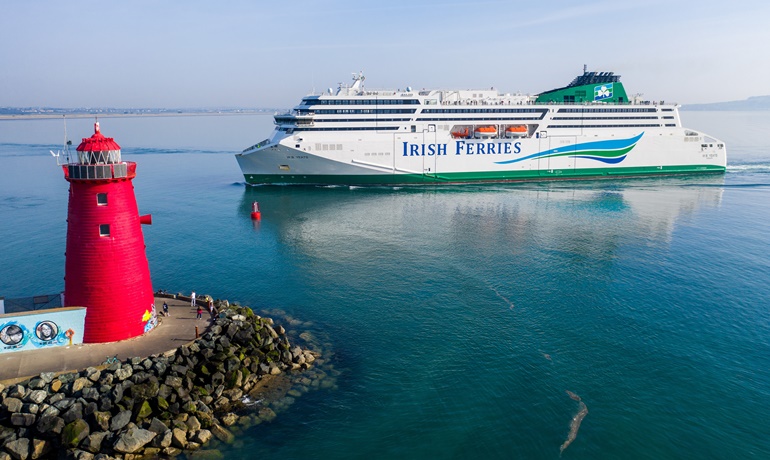 W.B. YEATS © George Giannakis
Irish Continental Group trading update
FinanceIrish Continental Group (ICG) issued a trading update which covers carryings for the year to date to 6 May 2023 and financial information for the first four months of 2023, i.e. 1 January to 30 April with comparisons against the corresponding period in 2022.
Consolidated Group revenue in the period was EUR 163.4 million, an increase of 1.4% compared with last year. For banking covenant purposes, pre-IFRS 16 net debt figures were EUR 124.9 million compared to EUR 128.7 million at year end. Including IFRS 16 lease obligations, net debt figures were EUR 160.7 million compared to EUR 171.1 million at year end.
Ferries Division
Total revenues recorded in the period to 30 April amounted to EUR 106.9 million (2022: EUR 98.3 million) (including intra-division charter income), an 8.7% increase on the prior year.
For the year to 6 May, Irish Ferries carried 129,600 cars, an increase of 5.9% on the previous year. Freight carryings were 229,200 ro-ro units, an increase of 3.2% compared with 2022.
Volumes (Year to date, 6 May 2023)
| | | | | |
| --- | --- | --- | --- | --- |
|   | 2023 | 2022 | Change vs 2022 |   |
| Cars | 129,600 | 122,400 | +5.9% |   |
| Ro-ro Freight | 229,200 | 222,200 | +3.2% |   |
---