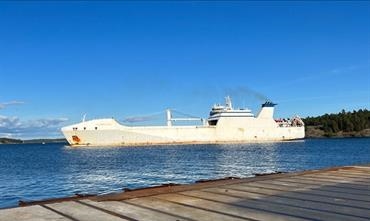 CADENA 3 © Ports of Stockholm
GNV charters CADENA 3 for the summer

May 25 2023
Ro-ro
Grandi Navi Veloci (GNV) has chartered the 2,600 lm capacity CADENA 3 for the busy summer months. This time the 2003-built ro-ro will operate between Genoa and Palermo, on the island of Sicily, providing resilience to GNV's services from the Italian mainland.
You are not logged in
Login in or become a member to read all the articles on shippax.com
Access to our online news service
Extended search function
Instant access after purchase
And much more!