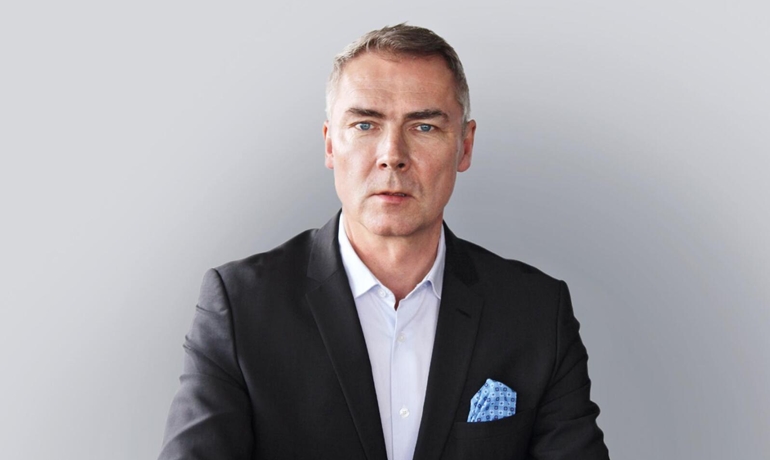 Tom Pippingsköld, President and CEO of Finnlines
Finnlines' Q1 2023 financial review
FinanceThe Finnlines Group recorded revenue totalling EUR 163.1 million (EUR 157.0 million) in Q1, while EBITDA ended at EUR 45.5 million (EUR 35.6 million).
176,000 (199,000) cargo units, 43,000 (36,000) cars (not including passengers' cars) and 338,000 (374,000) tonnes of freight not possible to measure in units were transported. In addition, some 126,000 (117,000) private and commercial passengers were transported.
Tom Pippingsköld, President and CEO, in conjunction with the review
"The Finnlines Group recorded revenue totalling EUR 163.1 (157.0) million during the first quarter of 2023, an increase of 4 per cent compared to the same reporting period in the previous year. Shipping and Sea Transport Services generated revenue amounting to EUR 157.9 (150.6) million, of which passenger related revenue totalled EUR 10.2 (7.5) million. Cargo volumes were on a satisfactory level regardless of the fact that Russian operations were already suspended in Q1 2022 and that there were strikes in ports and on railways in Finland in February. However, Finnlines' passenger business has fully recovered after more than two years of pandemic and subsequent travel restrictions.
Finnlines has further strengthened its liner network on its Belgium-Ireland freight service by adding a second ro-ro vessel, FINNPULP, on the Zeebrügge-Rosslare route in February. A new port, Teesport in Northern England, was added to our network when P&O Ferries chartered FINNPULP for three days a week.
Finnlines is preparing to open a new route between Malmö, Sweden, and Swinoujscie, Poland. This expansion will benefit Polish and Swedish imports and exports and also expand Finnlines' operations outside Finland. The spacious ro-pax vessel on the route can also accommodate private passengers.
The construction of the two Eco-efficient ro-pax vessels continues in China where up to 1,000 employees work at the shipyard. In Finland a recruitment campaign has been launched to crew these Superstar-class ro-pax newbuilds with skilled seafarers. Therefore, Finnlines has been able to offer permanent vacancies and temporary crew will also be needed during the high-season.
The Superstars, the first of which is expected to enter traffic on our route Naantali-Långnäs-Kapellskär during the late summer, have been introduced to various media and at larger travel and conference fairs and we have been delighted to note that these newbuilds, our "Crown Jewels", have arisen great interest. Finnlines is Finland's biggest cargo shipping company, which is our core business, but with these beautiful modern ro-pax vessels we welcome our existing passengers and also new passenger segments such as foot passengers.
Globally, the whole shipping industry works on transition to lower carbon and later to carbon neutral traffic. Meanwhile, European Union has agreed that the maritime sector will be included in its Emissions Trading System from 2024 onwards. As Finland is further from its most important markets in Europe, logistics must be very efficient and produce less and less emissions in years to come.
The Grimaldi Group is today a global shipping company carrying goods to and from the Mediterranean, North and South America, West Africa and also to and from such destinations as the Middle East, China, Japan, Singapore, South Korea and Australia. This enables us to offer our clients more international and also global transhipment services.
In order to lead the way and to pursue sustainable maritime operations, Finnlines has invested massively in new ships and in new environmental technology for more than a decade. Together with our customers and partners, Finnlines had made efforts to optimise the whole transport chain, including its route network, schedules, and vessels in order to save fuel and thereby reduce emissions further."
Full report https://www.finnlines.com/wp-content/uploads/2023/05/financial-review-q1_2023-eng.pdf
© Shippax
---