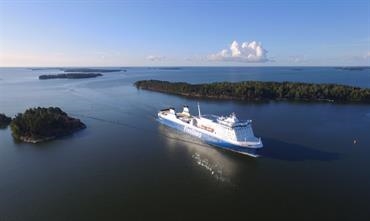 FINNMAID © Finnlines
Finnlines' financial review January–September 2022

Nov 03 2022
Finance
Tom Pippingsköld, President and CEO, in conjunction with the review
"The Finnlines Group's revenue in January–September 2022 amounted to EUR 558.4 million, an increase of 31 per cent compared to the corresponding period in 2021. The result for the reporting period was EUR 105.2 million – an increase of 52 per cent compared to EUR 69.0 million in January–September 2021. Earnings before interest, taxes, depreciation and amortisation, EBITDA, amounted to EUR 169.2 (121.2 in 2021) million.
You are not logged in
Login in or become a member to read all the articles on shippax.com
Access to our online news service
Extended search function
Instant access after purchase
And much more!