East Coast US operator Steamship Authority to buy two OSVs for conversion into passenger/freight ro-ros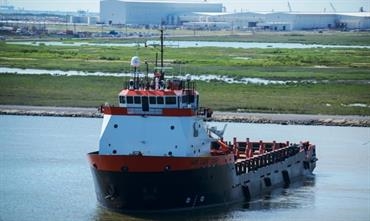 HOS LODE STAR © Hornbeck Offshore Services
East Coast US operator Steamship Authority to buy two OSVs for conversion into passenger/freight ro-ros

Sep 16 2022
Ro-ro
US East Coast operator The Wood's Hole, Martha's Vineyard and Nantucket Steamship Authority (Steamship Authority) is currently in the process of buying two US-owned OSVs for conversion into passenger/freight ro-ros to replace two of its ageing fleet – the 1982-built sisterships GAY HEAD and the KATAMA. Both of these vessels can carry 150 passengers and 39 vehicles.
You are not logged in
Login in or become a member to read all the articles on shippax.com
Access to our online news service
Extended search function
Instant access after purchase
And much more!