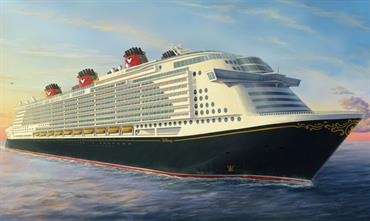 Illustration of GLOBAL ONE © Disney Cruise Line
Disney Cruise Line announced the acquisition of former GLOBAL DREAM

Nov 18 2022
Cruise
Disney announced the acquisition of the partially completed GLOBAL DREAM. Disney will work with the Meyer Werft shipbuilding company to complete the cruise ship. The ship will be renamed GLOBAL ONE and is expected to set sail in 2025.
You are not logged in
Login in or become a member to read all the articles on shippax.com
Access to our online news service
Extended search function
Instant access after purchase
And much more!