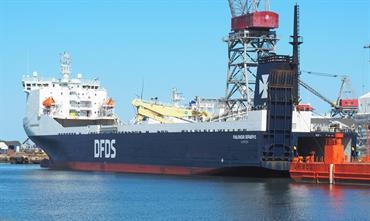 FINLANDIA SEAWAYS operated the Zeebrugge-Rosyth route © Peter Therkildsen
DFDS in negotiations to revive Zeebrugge-Rosyth ferry service in early 2023

Jun 17 2022
Ro-ro
DFDS is currently in negotiations with Scottish interests to revive the Zeebrugge-Rosyth ferry service that it suddenly pulled the plug on in 2018. The Copenhagen-based ferry giant is looking to start initially a freight-only service between Belgium and Scotland in early 2023 and then move quickly forward to a ro-pax service for the summer of 2023.
You are not logged in
Login in or become a member to read all the articles on shippax.com
Access to our online news service
Extended search function
Instant access after purchase
And much more!