Advertise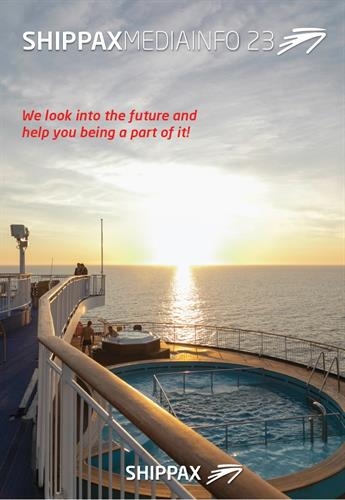 For 50 years we have in different forms been covering and reporting about the ferry, cruise, ro-ro and hi-speed industry in our publications, books, databases and website. Since 2003 we have also organized the annual onboard Shippax Ferry Conference.
Whether you have a new product you want to take out to the market or simply build your brand, Shippax is the answer. Through our channels you can reach out to thousands of managers, decision makers, purchasers, shipowners, operators, port authorities, naval architects, interior designers, equipment suppliers and many many more. Our register consists of over 10.000 active contacts! 
A few highlights why advertising in our publications has such a high proven effective result:
- 3000+ readers of each publication
- 95% of our readers file our publications and use them for future reference
- 45% of our readers are general managers
- 68% of our readers are involved in purchasing decisions
- 35% of our readers are operators/owners
- 44% of our readers has subscribed for more than 5 years
Our website and weekly newsletter offer banner advertising in several different places with a direct link to your choice. We have a strong growth on our website, and below are our latest figures (excluding our own traffic):
+300,000 visits per year
+700,000 page views per year
We also offer sponsoring opportunities in our publications and can produce brochures and inserts for your company. Contact us at below for more information.  
Please take a look at our latest mediainfo in PDF below for complete information about our different advertisement opportunities, prices, themes for coming issues and so on.
Let us help you build your company!
Most read

The second of P&O Ferries two new double-ended giants for its Dover-Calais service has been delivered
Nov 29 2023
Seizure of the GALAXY LEADER PCTC chartered by NYK
Nov 21 2023