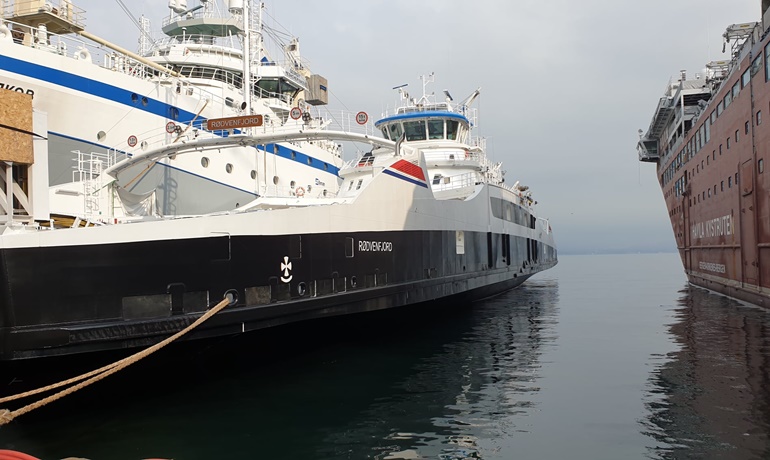 RØDVENFJORD © Fjord1
Tersan Shipyard delivered RØDVENFJORD to Fjord1
FerryThe 108m RØDVENFJORD has been delivered to Fjord1 from Tersan Shipyard. She is a sister to ERESFJORD, delivered at the end of 2019, and will service between Sølsnes and Åfarnes in Norway.
RØDVENFJORD and ERESFJORD have 2 Nogva engines in combination with a 1.5MWh battery pack and are capable of running fully electric.
© Shippax
---
Most read
Press Releases
Oct 20 2021
Joint development agreement signed between I-Tech...
---
Oct 19 2021
European shipowners support the uptake of clean f...
---
Oct 19 2021
Kongsberg Maritime and China Merchants Industry s...
---
See all press releases
Products