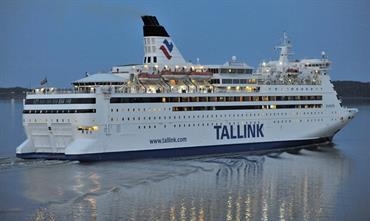 ISABELLE © Jukka Huotari
Tallink has no immediate plans to resume its Riga-Stockholm ferry service

Feb 23 2023
Ferry
Tallink has said that it has no immediate plans to resume its ferry service between Riga and Stockholm in the near future. Tallink's Latvia-Sweden service was suspended three years ago because of the COVID-19 pandemic.
You are not logged in
Login in or become a member to read all the articles on shippax.com
Access to our online news service
Extended search function
Instant access after purchase
And much more!
Most read

The second of P&O Ferries two new double-ended giants for its Dover-Calais service has been delivered
Nov 29 2023
Seizure of the GALAXY LEADER PCTC chartered by NYK
Nov 21 2023