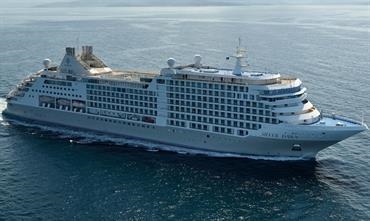 SILVER DAWN delivered © Fincantieri
Silversea Cruises' SILVER DAWN delivered from Fincantieri

Nov 14 2021
Cruise
Silversea Cruises' ultra-luxury cruise ship SILVER DAWN has been delivered from Fincantieri's Ancona yard. SILVER DAWN is the third in a three-ship sister series and follows SILVER MUSE and SILVER MOON, delivered in 2017 and 2020, respectively.
You are not logged in
Login in or become a member to read all the articles on shippax.com
Access to our online news service
Extended search function
Instant access after purchase
And much more!