Second quarter figures for Royal Caribbean Cruises released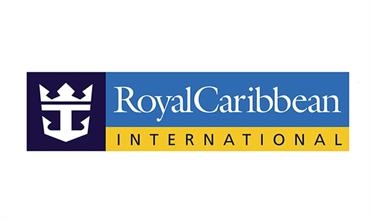 FinanceRoyal Caribbean Cruises Ltd reported US GAAP and Adjusted Earnings per Share ("EPS") of USD 1.71 for the second quarter of 2017. This represents EPS growth of nearly 60% over same time last year. Better than anticipated performance in the second quarter combined with favourable booking trends are driving an increase in the Company's full year Adjusted EPS guidance to a range of USD 7.35 to USD 7.45.
Second Quarter 2017 result highlights
-        Revenue increased to just below USD 2.2bn for 2017, compared to USD 2.1bn in 2016.
-        Total cruise operating expenses were down from USD 1.3bn in 2016 to USD 1.25bn.
-        US GAAP and Adjusted Net Income for the second quarter 2017 was USD 369.5m or USD 1.71 per share, compared to US GAAP Net Income of USD 229.9m or USD 1.06 per share and Adjusted Net Income of USD 235.2m, or USD 1.09 per share in 2016. 
-        Gross Yields were up 10.2% on a Constant-Currency basis. Net Yields on a Constant-Currency basis increased 11.5%, exceeding prior guidance due to strong close-in demand driving higher pricing and occupancy.
-        Gross Cruise Costs increased 1.2% on a Constant-Currency basis.  Constant-Currency NCC Excluding Fuel decreased 0.9%. 
-        Bunker pricing net of hedging for the second quarter was USD 527 per metric tonne and consumption was 324,000 metric tonnes.
Full report here http://www.rclcorporate.com/investors/press-releases/press-release/id/1318/
© Shippax / PR
---
Most popular
Press Releases
Jul 17 2018
STI Marine Firestop Names Elpro Group AS its Norw...
---
Jul 17 2018
A new class of ultra-eco-friendly ships for TUI C...
---
Jul 17 2018
Norwegian Cruise Line Holdings Confirms Orders fo...
---
See all press releases
Products