Second quarter figures for Norwegian Cruise Line Holdings released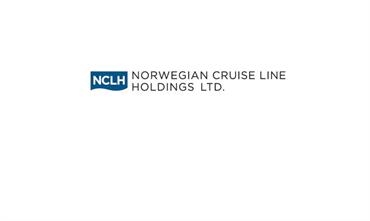 FinanceThe second quarter financial results for Norwegian Cruise Line Holdings have been released.
Second quarter 2017 result highlights:
-        The Company generated GAAP net income of USD 198.5m or EPS of USD 0.87 compared to USD 145.2m or USD 0.64 in the prior year. Adjusted Net Income was USD 232.7m or Adjusted EPS of USD 1.02 compared to USD 192.6m or USD 0.85 in the prior year.
-        Total revenue increased 13.3% to USD 1.3b. Gross Yield increased 7.4%. Adjusted Net Yield increased 8.1% on a Constant Currency basis.
-        The Company expects to generate record earnings for full year 2017, surpassing the high end of its prior full year guidance. Adjusted EPS is now expected to be in the range of USD 3.93 to USD 4.03, up USD 0.14 from the previous guidance of USD 3.79 to USD 3.89.
-        2017 full year Adjusted Net Yield growth guidance on a Constant Currency basis increased 150 basis points to 4.25% from 2.75%.
Frank Del Rio, president and chief executive officer of Norwegian Cruise Line Holdings Ltd comments "Positive consumer sentiment in North American and key international markets has resulted in a robust booking environment that continues to be one of the strongest in recent history which, combined with our targeted strategic revenue initiatives drove second quarter revenue and yield growth well above expectations. All three of our brands benefitted from strength across each of their respective markets and contributed to our second quarter earnings beat."
Full report here http://www.nclhltdinvestor.com/news-releases/news-release-details/norwegian-cruise-line-holdings-reports-financial-results-3
© Shippax / PR
---
Most popular
Press Releases
Jul 17 2018
STI Marine Firestop Names Elpro Group AS its Norw...
---
Jul 17 2018
A new class of ultra-eco-friendly ships for TUI C...
---
Jul 17 2018
Norwegian Cruise Line Holdings Confirms Orders fo...
---
See all press releases
Products