SeaLink Sydney Harbour has successfully won a 15-year extension of the Transport for New South Wales (TfNSW) Lane Cove ferry service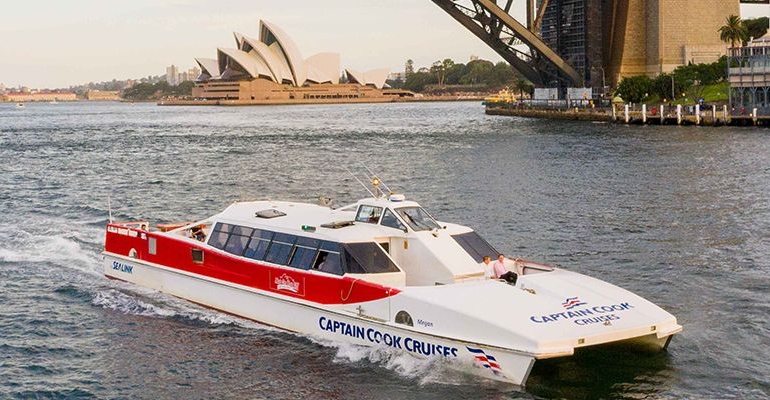 SeaLink Sydney Harbour has successfully won a 15-year extension of the Transport for New South Wales (TfNSW) Lane Cove ferry service
High-speedSeaLink has run the Lane Cove ferry service for 17 years under the Captain Cook Cruises brand providing important public transport access for Lane Cove River residents and school children.
Running up to 12 services a day Monday to Friday during peak commute times, the service connects passengers along Lane Cove River to Balmain, Darling Harbour, Circular Quay, Milsons Point and Kirribilli Wharf. The new contract sees an additional run added to the morning departures to provide commuters with more options during peak travel times.

Nick Lester, General Manager for SeaLink Sydney Harbour said "SeaLink is pleased to continue working with Transport for New South Wales to provide this important transport service for North Sydney commuters."

SeaLink's passenger messaging system will integrate with TfNSW's system and further integrate the Opal payment mechanism improving the overall passenger experience. 

"We pride ourselves on providing a brilliant customer experience to our guests onboard all our vessels and with the additional morning departure added to the timetable and the further integration with the State Government's Opal pay system will ensure travelling with us will be an even smoother and more convenient experience," Mr Lester said.

The new contract for the Lane Cove ferry service commenced on the 1 January 2023. 
---