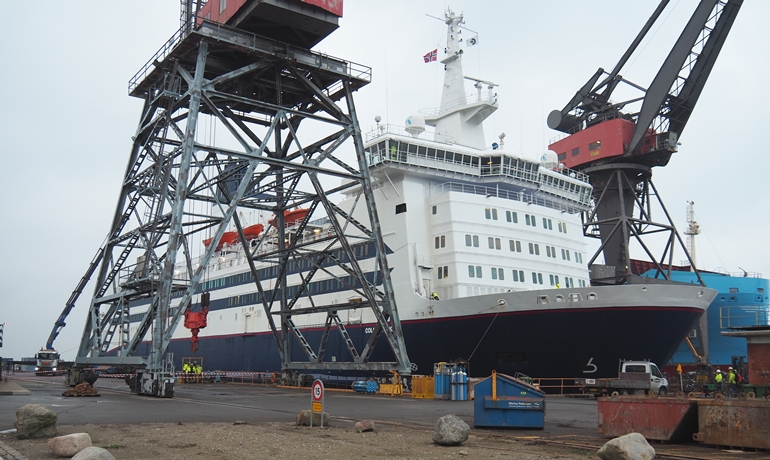 Photo of COLOR VIKING taken 1 December at Denmark's Fayard shipyard, showing the Color Line name removed from the side. COLOR CARRIER is also found at the same yard. The buyer for that is however not-yet confirmed © Peter Therkildsen
Seajets buyers of COLOR VIKING
FerryGreece's Seajets have confirmed to Shippax that they are the buyers of Color Line's former 1985-built COLOR VIKING, which was put up for sale in early November this year.
COLOR VIKING is 137m long and has a capacity for 1,700 passengers and 370 cars. It operated for Color Line for 23 years and was owned by the company since 2001.
It is not-yet known what route she will operate for Seajets, but that and its new name should be announced shortly.
Delivery of the vessel is in February 2023 and the sale is at market terms with a consideration above book value.
© Shippax
---