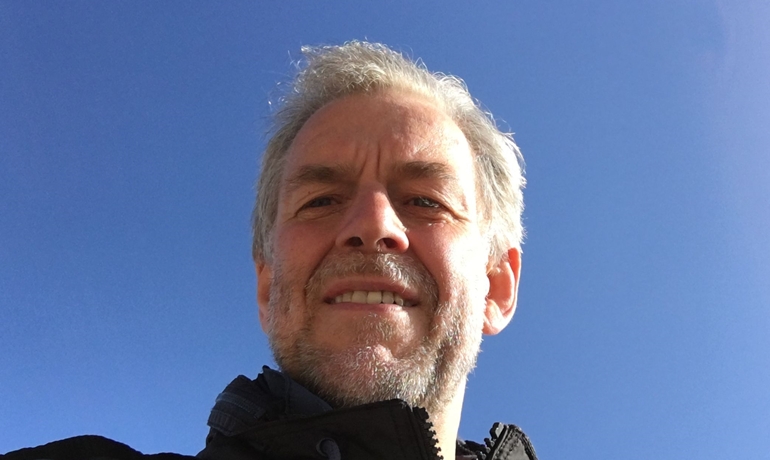 Gert Jakobsen © Shippax
Quick Q&As – Gert Jakobsen
InterviewThis interview with Gert Jakobsen, Retiring VP of Communications at DFDS, was first published in the January/February 2021 issue of our monthly magazine Shippax Info.
"EVEN WRONG PIECES OF NEWS CAN MULTIPLY IN THEIR THOUSANDS AND ARE VERY DIFFICULT TO CHANGE"
Name: Gert Jakobsen
Position: Retiring VP of Communications at DFDS
Age: 65
Civil status and family: Married with a son and a daughter – grandchildren
Place of birth: Rønne, Bornholm
You have been a seasoned communications professional for several decades, retiring soon. Could you tell us about your career path, culminating in the job of Director Group Communications at DFDS?
After my studies in German and English, I started as a journalist and editor of a local busines newspaper in northern Zealand, followed by a job as an information officer at the Burmeister & Wain shipyard, which ended when the yard closed in 1995. After a couple of years as press manager at the Danish Farmers' Association, I was offered the job as Communications Director at Scandlines in 1997.  In 2007 I started in my role as Head of Communications at DFDS.
DFDS has always been very transparent in communications, also when hitting the headlines for all the wrong reasons such as the devastating fire of LISCO GLORIA in 2010. Is this because DFDS is a listed company or is this part its DNA?
I have been very lucky as my managements have always favoured transparency and openness and required that the information we provide be accurate. This was also the case with the fire on LISCO GLORIA.
So, what is a good communication strategy?
It's a long story, as this is about choice of media, messages, timing and more.  But it is a successful one when it is well coordinated and the right people receive the right messages in the right way, at the right time – and appreciate the relevance of the information.   
What are the 'dos' and 'don'ts' in communication?
I have learnt the value of close coordination with other stakeholders, internally and externally. When you have crisis at sea, coordination with the communications units of the police, sea rescue authorities and other authorities cannot be overrated. In this role, you are often in the position where you provide the official statements of the company – so never guess. Always be sure you have checked with internal stakeholders and know exactly what to say. And always remember that you are not talking only to the journalist – you are talking or writing to the journalist's readers or viewers. So never be upset about questions, as they generally are asked on behalf of the readers or viewers and are nearly always justified, even if you do not like them.
You have seen media changing. When you started, press releases were probably still sent out by post. Communication must have become something more challenging in the digital era? Or have things changed for the better?
There were fewer media then. Many of them had special industry reporters who were very close to the industry and generally had more time to deliver an article. Today, the media landscape has grown immensely with digital media. There are also many new specialised digital media, focussing on certain areas, be they environmental, technical, IT or commercial. They often have insight and knowledge and require that you are also informed – and quickly. But it also makes things transparent, which is good for everyone. The amount of reporting is many times bigger and faster. Instant reporting of news is the norm. This is a challenge to the communications departments as it requires a round-the-clock alertness, and that many people in the organisation participate in the communication with the press. But it also results in a considerable better service of the readers and viewers.
Social media are sometimes ahead of the news, also spreading fake news. How to tackle online disinformation?
I think social media are exciting they allow you to connect directly with your customers in a very engaging way and also with people you did not reach before.  As regards disinformation, I see the same problems as for other digital news channels – it happens and even wrong pieces of news can multiply in their thousands and are very difficult to change. Therefore, you need to be accurate and fast in your own communications, regardless of the type of media. 
Could you mention three highlights in your career?
DFDS' takeover of Norfolkline is a primary one, but there are many others. Looking back, I have had the luck to be able to cooperate with fantastic colleagues and managers who know their business, are passionate about it and value their dialogue with the press. I do feel I was part of a team at DFDS and always felt supported in the communication, and this is a strong basis for a communications person. 
What are your favourite pastime activities?
Reading, hiking, biking, travelling (when possible again).
What music do you like?
Country (Johnny Cash), rock, classical music (Wagner's operas, Italian opera).
What is your idea of a perfect holiday?
With my family (grandchildren, son and daughter and their partners). Or active on bike or foot.
Are you a new man – do you cook at home?
I think we share the work at home – my wife's career has been no less challenging than mine.
But I wish I had spent more time with my children when they were small (it wasn't really the norm to take a period of leave at that time).
What is your favourite dinner and drink combination?
German food in the asparagus season with a glass of Riesling white wine is a winner for me. Drinks? Italian Negroni is a favourite.
---