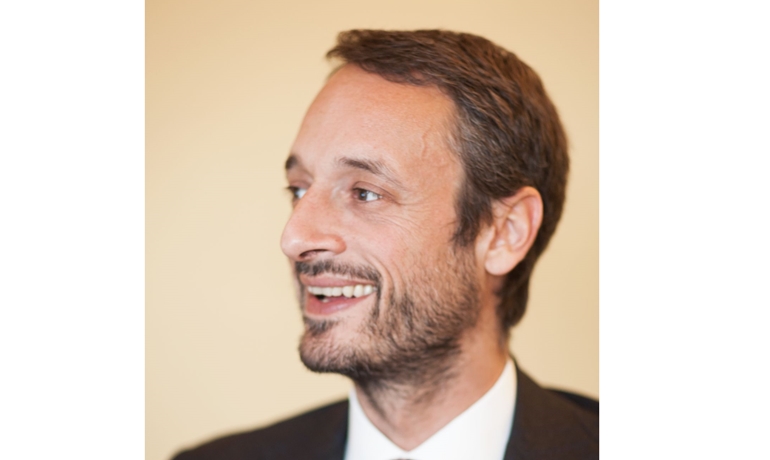 Lorenzo Matacena © Shippax
Quick Q&As – Lorenzo Matacena
InterviewThis interview with Lorenzo Matacena, CEO at Caronte & Tourist Group, was first published in the April 2021 issue of our monthly magazine Shippax Info.
"WE EXPECT TO HAVE AT LEAST SIX NEW SHIPS WITHIN THE NEXT FIVE YEARS"
Name: Lorenzo Matacena
Position: CEO of Caronte & Tourist Group
Age: 47
Zodiac sign: Pisces
Civil status and family: I'm not married
Place of birth: Naples, Italy
Could you briefly introduce yourself and tell us about your career path?
After a short but intense experience abroad, towards the end of the 1990s I returned to Italy to take care of the family business, starting at the ticket office, which allowed me to get to know our business in depth. Since December 2019, I have been the CEO of Caronte & Tourist Group.
Could you describe the history of the Caronte & Tourist Group in a few words and tell us something about the routes operated by the group? What roles do the Matacena and Franza families play?
Caronte S.p.A. and Tourist Ferry Boat S.p.A. were incorporated in the mid-1960s, one on the Calabria shore, the other on the Sicilian shore, thanks to the vision of brilliant and forward-thinking entrepreneurs, Elio Matacena (my grandfather), Giuseppe Franza and Petro Mondello, Vincenzo Franza's father and grandfather. After initial fierce competition, both companies quickly understood the value of synergy which, following years of business and operational agreements, resulted in the 2003 merger. The Franza and Matacena families remain majority shareholders of a group that today has basically completed a successful internationalisation process, still retaining two CEOs, myself and Vincenzo.
In early 2019, Basalt Infrastructure Partners (BIP) acquired 30% of Caronte & Tourist (C&T) for a reported EUR 130 million. Has this implicated changes to the day-to-day management?
The entry of BIP and, before that, the long due diligence that the fund put us through, has accelerated a process of transformation – something which already started with the Italian Investment Fund – from a family business, albeit a medium-large one, to a company with a strong managerial component.
In the summer of 2019, there was a brief attempt to enter the Croatian domestic ferry market which failed on account of red tape imposed by the Croatian authorities. Are you still looking at opportunities to expand internationally?
We have not changed our plans, despite obstructions put up by Croatia's local institutions. More generally, we do not rule out anything that is compatible with our know-how as a ferry operator.
Last year C&T acquired a 25 per cent stake in Blu Navy. Are there any synergies between the two companies, i.e. will we see Messina Strait tonnage being deployed in the Elba trade providing Blu Navy obtains a licence to add departures?
At present, synergies will be limited to the support we will make available to Blu Navy in terms of operation and business.
In late 2018, C&T took delivery of ELIO, the first LNG-powered ferry in the Mediterranean. How has the experience been so far? Is LNG supply no longer an issue?
ELIO's experience could have been even more memorable than it actually was and is, if only we could have counted on there being an LNG distribution platform – and we were even prepared to build one on our own. This is an issue on which the role of public institutions should have been more proactive.
The newbuild recently ordered for Siremar service will equally be LNG-powered, boasting a hybrid element, including a battery pack. Is this the way forward or would you consider full-electric ferries for the short-distance route?
At present, LNG remains the main solution for short-haul domestic routes. Technology, however, is pushing the viability bar higher and higher, and we are following any innovation in this regard very closely. As for a possible electric-powered ship, we are waiting for shorter charging times and more efficient batteries.
Could you tell us something about C&T's fleet renewal programme besides ELIO and the recently ordered LNG-hybrid ferry?
We expect to have at least six new ships within the next five years. There is a prospect that the Sicilian region will support the construction of ships suitable for navigation to its smaller islands. However, we have decided to bring the timetable forward by starting with our own funding of new tonnage.
Tirrenia find themselves in choppy waters. Would you consider taking over routes currently operated by the beleaguered Tirrenia-CIN, including Toremar, should the opportunity arise?
We are 'ferry people' who believe that we can export our business model and organisation beyond the territories where it is now established tradition – of course, providing that the economic conditions are met.
To what extent have your operations been affected by COVID-19 – did you benefit from last year's staycation effect? What are your expectations for this year's summer?
The ferry market on the Strait of Messina in the COVID-19 era was affected by multiple factors: the authorities decided how many trips per day we could and should carry out. The decrease was really very drastic (at around 80 per cent for cars). Then, of course, last summer's staycation partly helped make up for the situation, but the overall economic result suffered a lot. For summer 2021, we are counting on the combination of the effects of the current period of further restrictions and the vaccination campaign.
What are your favourite pastime activities?
Sports and gardening.
What was your childhood dream job?
Farmer.
What music do you like?
If by music you mean the empty space between notes, then I like it all...
What is your favourite dinner and drink combination?
White truffle and Nebbiolo wine, but also mama's homemade meat sauce.
---
Most read

The second of P&O Ferries two new double-ended giants for its Dover-Calais service has been delivered
Nov 29 2023
Seizure of the GALAXY LEADER PCTC chartered by NYK
Nov 21 2023
Products