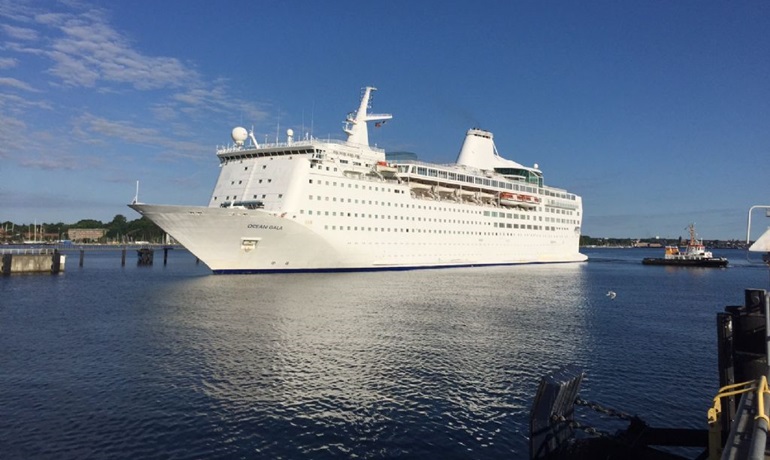 OCEAN GALA odyssey continues
CruiseAfter having left the Swedish port of Utansjö on November 3 and a subsequent bunkering stop off Tallinn earlier this week, the cruise ship OCEAN GALA has arrived in Esbjerg on November 8.
According to Danish sources, the one-time DFDS flagship will remain laid up in the Danish port for about one or two weeks although Esbjerg Havn on its Facebook page states that the vessel is "awaiting orders" and is set for a departure on November 30.
OCEAN GALA had been built in 1982 as the SCANDINAVIA for DFDS' ill-fated American venture "Scandinavian World Cruises". The vessel was rebuilt into the cruise ship STARDANCER in 1985 and has remained in cruise service ever since. Her last incarnation saw her in service for Thomson Cruises as the ISLAND ESCAPE until October 2015. After that, the ship spent several months in Utansjö where it was planned to use the vessel as an accommodation ship for refugees which, however, never came into being.
OCEAN GALA is owned by Miami-based Cruise Holdings Inc. and is managed by Columbia Cruise Services (CCS) in Hamburg and Limassol.
© Shippax / Kai Ortel
---