NY Waterways gets USD 7.3 million Federal grant to convert four passenger ferries from diesel to hybrid propulsion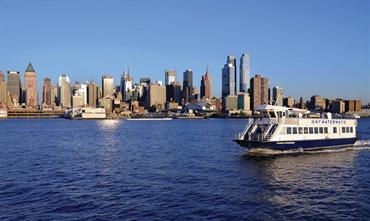 NY Waterways gets USD 7.3 million Federal grant to convert four passenger ferries from diesel to hybrid propulsion

Jan 31 2023
Ferry
NY Waterways, which operates a network of passenger ferry services within the Port Authority of New York and New Jersey area, and along the Hudson River, is to convert four of its older ferries in its 32-vessel fleet from diesel power to battery hybrid ferries. The ferry operator has just received a USD 7.3 million Federal Transportation grant to undertake the work.
You are not logged in
Login in or become a member to read all the articles on shippax.com
Access to our online news service
Extended search function
Instant access after purchase
And much more!