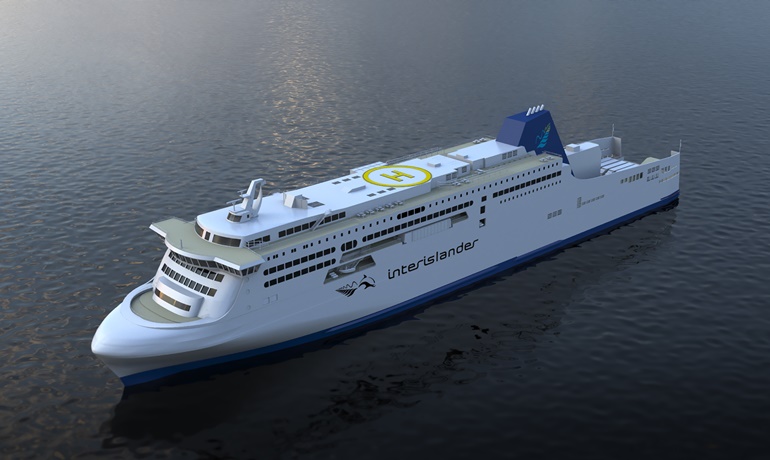 NG3 PLUG technology for Interislander newbuilds
FerryNG3 will deliver its shore power solution to Interislander's two newbuilds currently under construction at Hyundai's South Korean MiPo shipyard, which will be commissioned in 2025 and 2026.
The vessels are classified by Lloyd Register and will connect New Zealand's two main ports, Wellington and Picton.
For this project, NG3 will renew the PLUG 11,000 Volt / 700 Ampere solution already used on the Color Line's COLOR HYBRID. PLUG providing shore power not only to cover the hotel loads but, as well, the recharging of the batteries, in less than an hour.
In the same approach, PLUG will therefore not only supply the hotel load, but also charge the batteries of these two vessels, whether in Wellington or Picton, in interface with Siemens, architect of the electrical system of these ships.
Located at Deck 5, in a room located under one of the access ramps to the upper deck, PLUG will have no impact on the vessel's market capacity.
Unlike the previous Norwegian projects, there are few concerns about temperatures, ice and snow, but the quay side PLUG interface part will have to be designed with regard to seismic risks while on the ship side, special attention will be required to take into account the particularly difficult sea conditions in Cook Strait.
---