Lindblad Expeditions report their 2017 second quarter financial results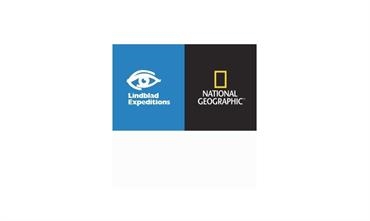 FinanceThe second quarter financial results for Lindblad Expeditions have been released.


Some of the highlights:
-        Tour Revenues increased 3% to USD 55.6m
-        Net loss of USD 2.6m as compared with a net loss of USD 4.5m in 2016
-        Adjusted EBITDA increased 1% to USD 5.3m
-        Lindblad segment Net Yield of USD 941 and Occupancy of 85%
President and Chief Executive Officer of Lindblad Expeditions Holdings, Sven-Olof Lindblad, comments: "The significant operating momentum we generated over the last nine months has continued with bookings for future travel up nearly 40% in 2017 versus the same period a year ago.  The demand for high quality, immersive expedition travel continues to expand and we are uniquely positioned to capitalize on this growth given our ongoing fleet expansion and our proven track record of providing authentic and differentiated expedition itineraries.  We just launched our first new-build vessel, the National Geographic Quest, last week and I am extremely excited for our guests to experience all this ship has to offer.  While the delay in delivery will impact contributions in 2017, the increased capacity from this launch, as well as the National Geographic Venture in 2018 and a new blue water vessel in 2019, is expected to generate significant returns in the years ahead."   
Full report here http://investors.expeditions.com/file/Index?KeyFile=389753068
© Shippax / PR
---
Most popular
Press Releases
Jul 17 2018
STI Marine Firestop Names Elpro Group AS its Norw...
---
Jul 17 2018
A new class of ultra-eco-friendly ships for TUI C...
---
Jul 17 2018
Norwegian Cruise Line Holdings Confirms Orders fo...
---
See all press releases
Products