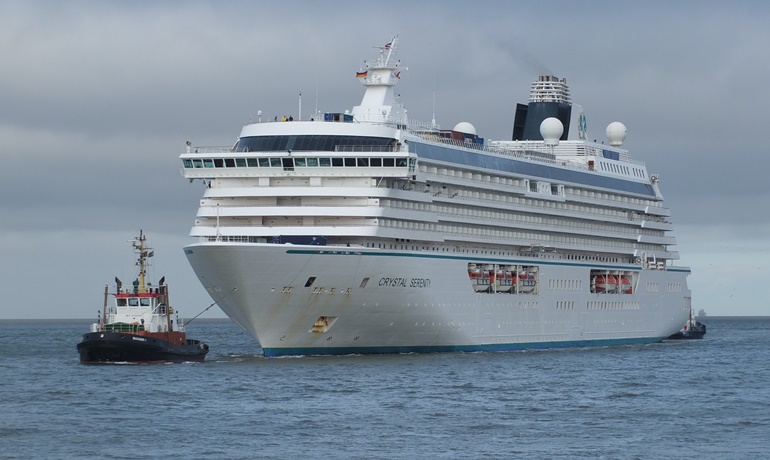 CRYSTAL SERENITY © Christian Eckardt
Crystal Cruises rises from the ashes as Crystal – Exceptional at Sea
CruiseFormer luxury cruise line Crystal Cruises will resurface this summer under its new guise of Crystal – Exceptional at Sea. Two of the previous vessels in the fleet – CRYSTAL SERENITY and CRYSTAL SYMPHONY – are currently being refurbished and readied for their return to service at the Trieste yard of Italy's Fincantieri.
CRYSTAL SERENITY's passenger capacity is being reduced to 740 and CRYSTAL SYMPHONY'S dropped to 606 passengers, allowing for all cabins and suites to be upgraded and enlarged.
The 68,870 gt 2003-built CRYSTAL SERENITY will return to service on 31 July with a cruise from Marseille, while the 51,044 gt 1995-built CRYSTAL SYMPHONY will return to service on 1 September with a cruise from Piraeus.
© Shippax / MH
---