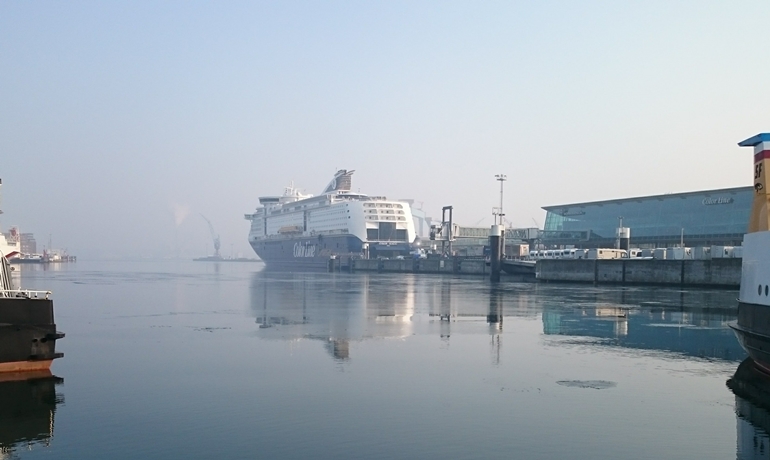 COLOR MAGIC © Victor Mandersson
Color Line H1 results
FinanceColor Line's operating income was NOK 2.2 billion and the operating profit of NOK 238 million in the first half of 2022. This is in line with a normal pre-pandemic year despite the impact of the pandemic at the start of the year, high fuel prices and price increase. The result is driven by positive developments in demand, increased ticket revenues, good customer values and a stable freight market.
- After two years of the pandemic, we are very happy that the results in the first half of the year confirm our strong market position. Throughout the summer, demand has shown a very positive development with almost full capacity utilization both to and from Norway, and Color Line set a new record for operating profit for July, says CEO Trond Kleivdal.
The total number of travellers in the first half of the year was 1,405,360, compared to 1,634,408 in the last normal year 2019. The number of freight units (12m equivalents) for the period was 86,348, compared to 89,337 units for the same period in 2021.
Color Line experienced a demanding start to the first half of 2022 due to restrictions imposed by the authorities as a result of the pandemic. As soon as the national level of measures was reduced, the company resumed normal operations on all routes and laid-off employees returned to work. Since then, Color Line has had stable operations with solid booking figures and good profit development despite high fuel prices.
Color Line has experienced an increase in ticket revenue compared to the last normal year 2019 and experienced good results also during the high season June-August. The shipping company expects an annual result at least in line with a normal year.
- In order to be able to further develop efficient and sustainable transport solutions for passengers and goods in a time characterized by great uncertainty, it is important to have stable, predictable and competitive framework conditions, says Kleivdal.
© Shippax
---
Most read
Press Releases
Oct 07 2022
Cruise Baltic makes it easier to choose onshore p...
---
Oct 07 2022
Wärtsilä to provide Latvian company with biogas u...
---
Oct 07 2022
ABB and Incat sign LOI to develop lightweight hyb...
---
See all press releases
Products