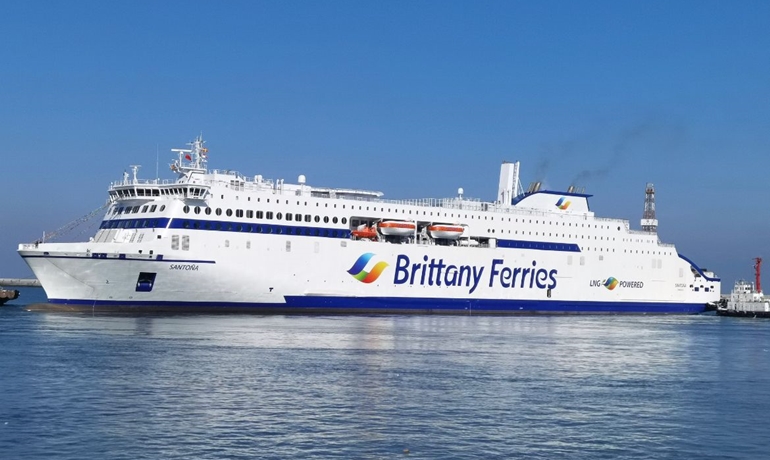 Brittany Ferries looking ahead at 2023 with strong booking numbers
FerryBrittany Ferries are seeing forward reservations are up by 20 per cent, and in total 125,000 more passengers have booked to travel with Brittany Ferries in 2023 compared with the same period last year.
Meanwhile the company's next ship SANTONA – the second vessel powered by LNG has just joined the Brittany Ferries fleet under the French flag on Thursday 26 January 2023. It will enter service on 1 March 2023 and will operate from Portsmouth to Santander in Spain and to Cherbourg in France.
The SANTONA becomes the company's eleventh ship to sail under the French flag.
"It's early days, but we are delighted with how things are looking this year," said Paul Acheson, director sales and marketing Brittany Ferries. "Our first sailing took place on 2 January 1973. Fifty years on we have emerged from the Covid era with more people choosing the pace, space and convenience of travelling by sea. More than ever, we are ready to welcome passengers on board to enjoy a vacation in the most beautiful parts of France and Spain."
Brittany Ferries serves five destinations in northern France (Le Havre, Caen, Cherbourg, St Malo and Roscoff) and two in Spain (Bilbao and Santander). Services depart Portsmouth, Poole and Plymouth.
© Shippax
---