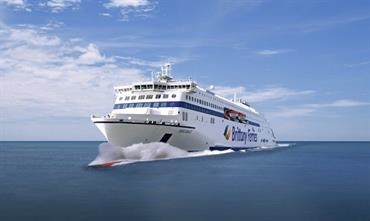 SAINT-MALO © Brittany Ferries
Brittany Ferries' first of two shorter E-Flexer's to be named SAINT-MALO

Jun 01 2022
Ferry
Brittany Ferries have announced that its first of two shorter 194.7m long E-Flexer's will be named SAINT-MALO. SAINT-MALO will replace the 1989-built BRETAGNE once delivered in September 2024 for the company's route between Portsmouth in the UK and Ouistreham (Caen) and St. Malo in France.
You are not logged in
Login in or become a member to read all the articles on shippax.com
Access to our online news service
Extended search function
Instant access after purchase
And much more!