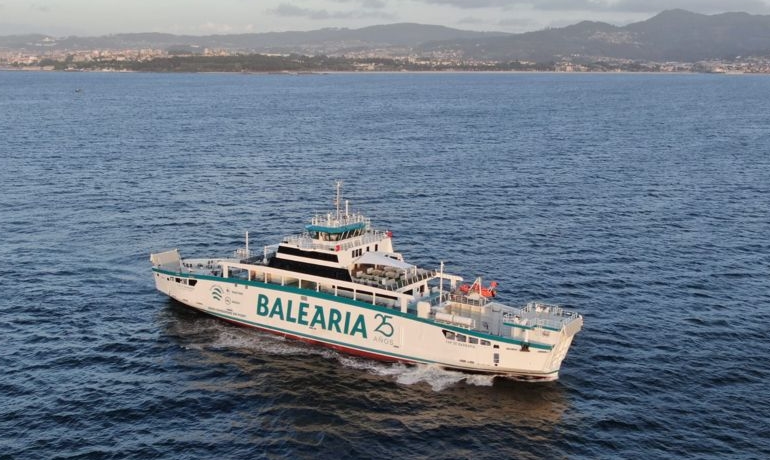 CAP DE BARBARIA delivered © Balearia
Baleària's hybrid electric H2 Ready ferry CAP DE BARBARIA delivered
FerryBaleària's Ibiza to Formentera ferry CAP DE BARBARIA has been delivered from Armon de Vigo shipyard. The hybrid electric ferry can achieve zero emissions in approaches and stays in port and is H2 Ready.
CAP DE BARBARIA is 82 metres long and 15.5 metres wide and is able to navigate at up to 14 knots. It can transport up to 240 lm of cargo-approximately 14 trucks- and 390 passengers. The double ended design and a 360 degree azimuth electric propulsion allow great agility in loading and unloading operations and in manoeuvres.
The ship has an energy storage system, with large lithium batteries, which allows it to have a 12-hour autonomy in port, as well as an OPS (Onshore Power Supply) connection socket.
As for the passage, the outdoor spaces focused on the summer market have prevailed, with practically 360º vision on the upper deck, with a chill out area with sofas and sun loungers, a space for a DJ with good sound equipment and showers to cool off during the journey. It also has two cafeterias, one inside and one outside, and a children's area to liven up the journey for the little ones.
The CAP DE BARBARIA begins its services as H2 Ready, that is, prepared to be able to install a hydrogen system with a 200 kW cell, a storage capacity that would allow its use for 24 hours and the supply of 30% of the required energy by the ship. Baleària will take advantage of CAP DE BARBARIA as a test laboratory for the use of green hydrogen on a small scale.
© Shippax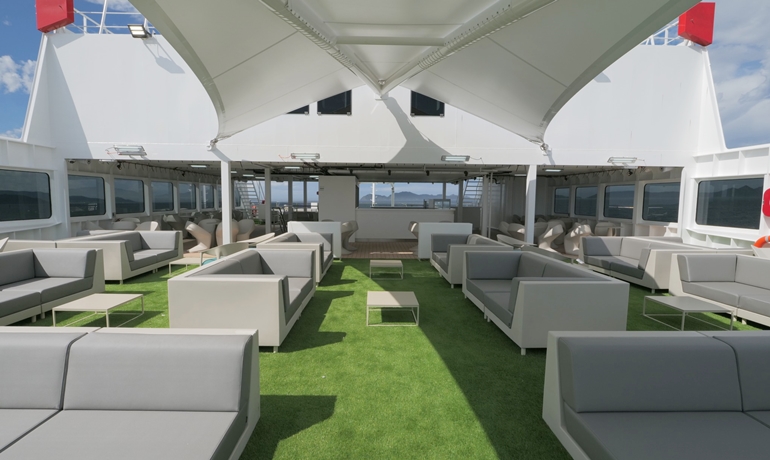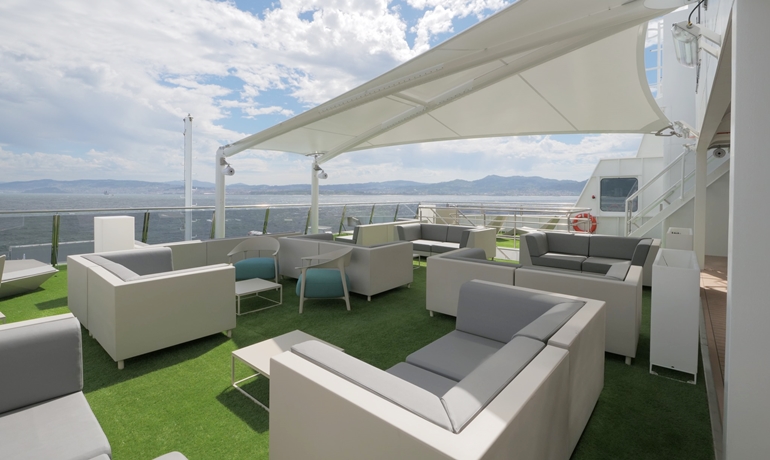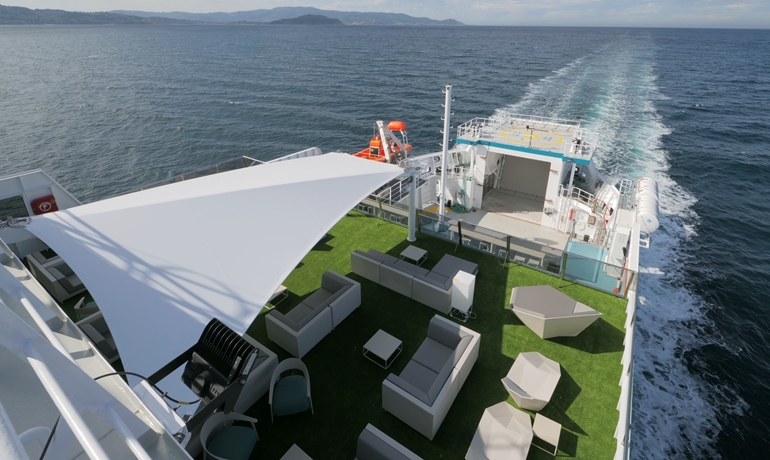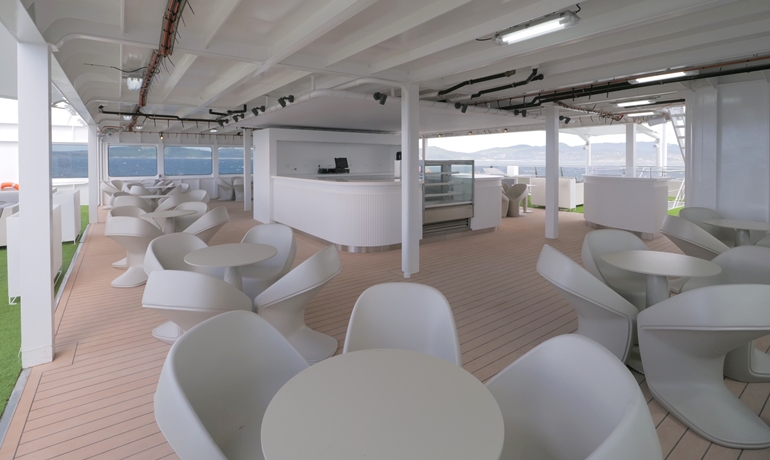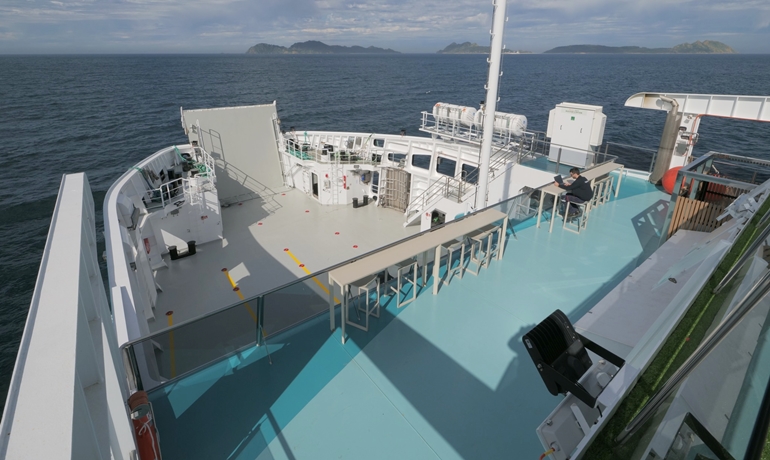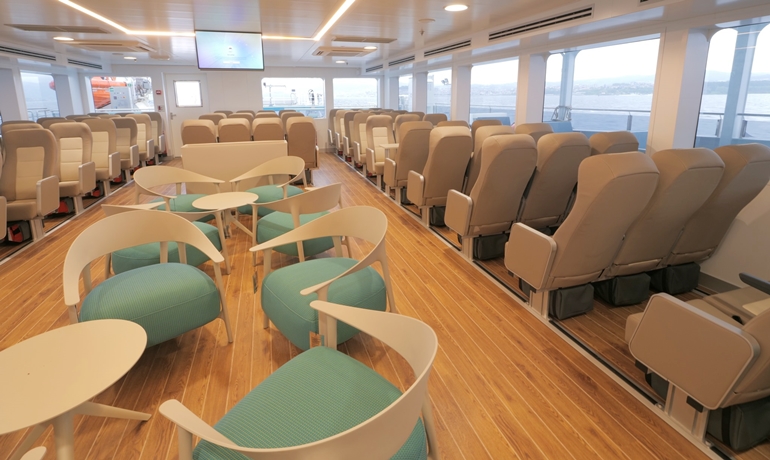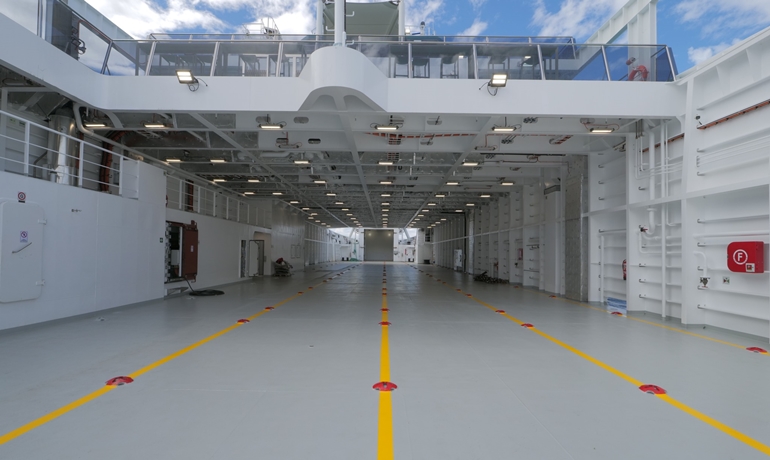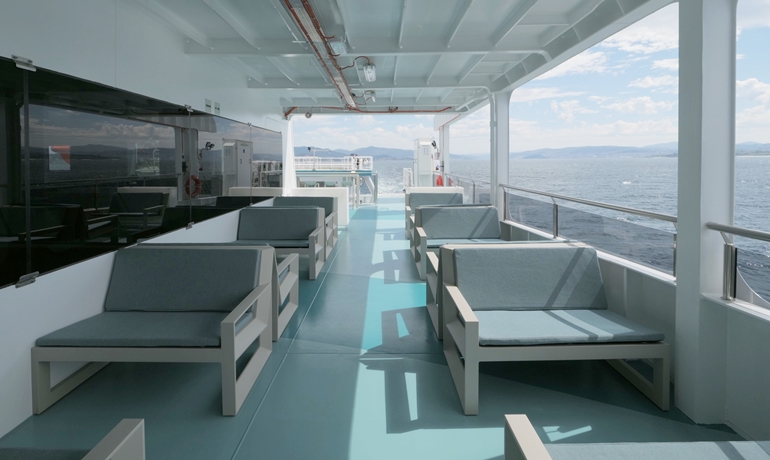 ---