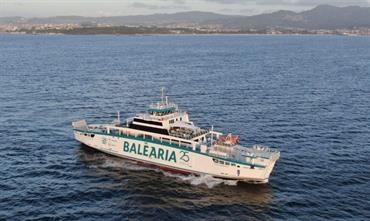 CAP DE BARBARIA © Baleària
Baleària to invest EUR 1 billion in eight to 10 new ferries over the next seven years

Sep 07 2023
Ferry
According to Spanish media, Baleària is looking to build between eight and 10 new ferries in the next seven years in a fleet upgrade programme expected to cost EUR 1 billion. Baleària hopes to obtain state guarantees to finance part of this major fleet renewal programme.
You are not logged in
Login in or become a member to read all the articles on shippax.com
Access to our online news service
Extended search function
Instant access after purchase
And much more!