VIKAND Signs Healthcare Contract with Resorts World Cruises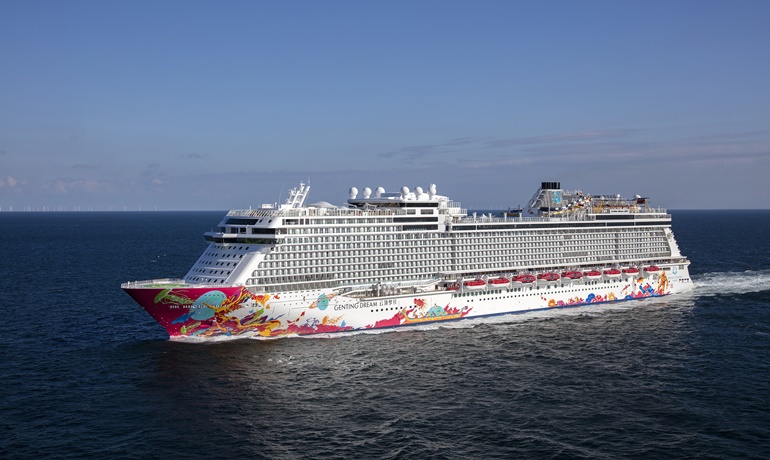 GENTING DREAM
VIKAND Signs Healthcare Contract with Resorts World Cruises
Global Healthcare specialist VIKAND has signed a contract with Resorts World Cruises that is headquartered in Singapore to provide healthcare and medical operations consulting services. VIKAND's team will assist and support the senior leadership team at Resorts World Cruises, including the shipboard management and medical team with healthcare regulatory and safety issues, operating procedures, sourcing, and recruitment medical staff, ensuring that Resorts World Cruises have access to world class medical support at their fingertips.
VIKAND will support the set-up of the healthcare facilities for any new vessels that may be activated, including the identifying and installing appropriate medical equipment, pharmaceuticals and Medical Oxygen.

Resorts World Cruises is a brand extension of Resorts World, a global company with over 46 properties in 8 countries and 4 continents. The new Asian luxury and dynamic lifestyle cruise line made its debut sailing with the GENTING DREAM in June 2022 in Singapore with a complement of 1,700 crew.

Commenting on the new partnership Peter Hult, CEO, of VIKAND said, "I'm really pleased that VIKAND has been selected to provide healthcare support to Resorts World Cruises. VIKAND's extensive experience and network will work very well in aligning with Resorts World Cruises' healthcare requirements. VIKAND has an experienced teams of fully trained medical professionals with hands-on experience, and we look forward to taking full advantage our expertise to the benefit Resorts World Cruises' operations.

The cruise industry is very familiar territory for VIKAND working with over 200 cruise vessels across the globe. Our philosophy at VIKAND is to provide a proactive healthcare solution to ensure we place the welfare of guests and crew members at the centre of everything we do."

"As the safety and well-being of our guests and crew is our number one priority, having the experience of the VIKAND team to call upon is very reassuring for our staff," said Havard Ramsoy, Senior Vice President Fleet Operations, for Resorts World Cruises.
"VIKAND is a well-respected healthcare provider to the cruise industry, and I've known the company for many years. The team is very passionate about delivering critical medical support to the maritime industry and providing the best medical care when required. VIKAND's proactive approach to healthcare fits with Resorts World Cruises values to provide exciting and unique experiences, with the highest level of care," he continued.
---
Most read
Press Releases
Oct 07 2022
Höegh Autoliners offers customers carbon neutral ...
---
Oct 07 2022
Höegh Autoliners joins First Movers Coalition and...
---
Oct 07 2022
A new generation of ferries for Hong Kong passeng...
---
See all press releases
Products