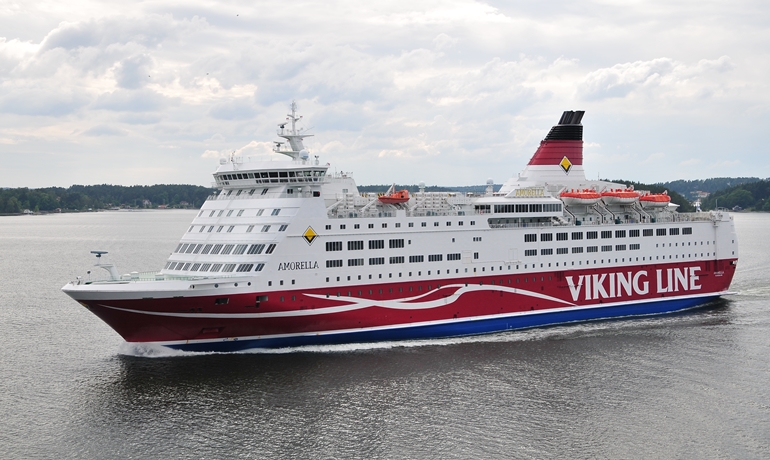 AMORELLA © Marc Ottini
Viking Line sells AMORELLA - to be renamed MEGA VICTORIA for Corsica Ferries
FerryViking Line reached an agreement on 4 August 2022 with Corsica Ferries, regarding a sale of the 1988-built AMORELLA, with delivery taking place to its new owner in October 2022.
A sale of AMORELLA after VIKING GLORY was delivered is a long-decided step in the renewal of the company's fleet and will further strengthen the company's financial position and liquidity. The total sales price is EUR 19.1 million. The vessel's book value as of 30 June 2022 was EUR 3.2 million.
At present, the goal is for AMORELLA's regular personnel to be offered work on the company's other vessels.
CEO Jan Hanses comments: "AMORELLA, which has operated for Viking Line since 1988, is one of the loyal servants in the company's fleet. She has been a mainstay that has maintained regular traffic on the company's core line between Turku, Åland and Stockholm. The staff's efforts and commitment over the years have been crucial to the ship's traffic. This does not mean that we are abandoning the Helsinki - Stockholm route, but that we will continue the traffic with one ship during the winter and evaluate strategic alternatives for the continuation of the route"
AMORELLA will be renamed MEGA VICTORIA for Corsica Ferries.
© Shippax
---