SunStone Ships to build up to 10 next-generation Boundless-class expedition vessels but won't get a seventh Infinity-class vessel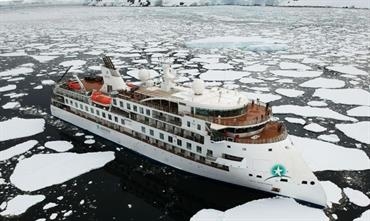 GREG MORTIMER was the lead ship in the Infinity-class © SunStone
SunStone Ships to build up to 10 next-generation Boundless-class expedition vessels but won't get a seventh Infinity-class vessel

May 11 2022
Cruise
Miami-based SunStone Ships is to build up to 10 next-generation Boundless-class expedition vessels in China. However, these vessels, slightly larger than SunStone's Infinity-class vessels building at China Merchants Industries Holdings Co Ltd (CMIH), will not be built by this yard, as the Miami-based operator and the China Merchants Industries seem to have had a falling out, the result of which is that SunStone's seventh Infinity-class vessel, OCEAN DISCOVERER, will not now be built.
You are not logged in
Login in or become a member to read all the articles on shippax.com
Access to our online news service
Extended search function
Instant access after purchase
And much more!