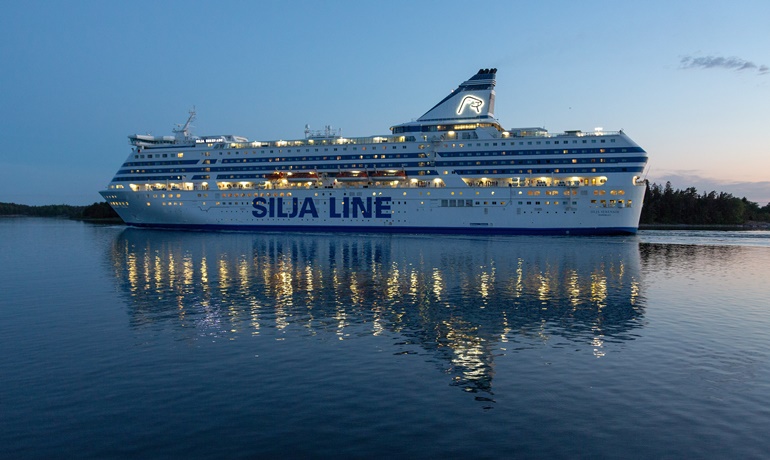 SILJA SERENADE is undergoing yet another major upgrade © Marko Stampehl
SILJA SERENADE drydocks at Turku Repair Yard for 13-day major upgrade
FerrySilja Line's 1990-built Helsinki-Stockholm cruise ferry SILJA SERENADE drydocked at Finland's Turku Repair Yard's large Naantali graving dock on 12 November to begin a major 13-day upgrade programme which will result in a timeless, stylish and spacious vessel. Sister ship SILJA SYMPHONY will undergo the same work package at the same shipyard in January 2019.
The work scope on SILJA SERENADE includes a major transformation of the existing Atlantis Palace nightclub into the new Starlight venue, the major upgrade of the fine dining restaurant Bon Vivant, while the existing El Capitan restaurant will be transformed into the Grill House, while the ship's pub – the Old Port Pub – will be transformed into a more spacious and open venue called the Sea Pub.  At the same time all stairwells and alleyways will be totally refurbished. In total an area of 6,500m2 will be upgraded.
Commenting on the project, Tallink Silja Oy's CEO Margus Schults said: "We have systematically modernised our magnificent sister ships SILJA SERENADE and SILJA SYMPHONY since 2014. They are both unique ships, in particular, thanks to their Promenade. We have invested tens of millions of Euros during the past few years – it is truly wonderful. The sister ship SILJA SYMPHONY will undergo similar modernisations in January 2019. We want to continue to offer Finnish and foreign passengers with new experiences and mini-vacations."
Previously SILJA SERENADE has seen significant changes in early 2014 and 2016, while the vessel's extensive passenger cabin modernisation programme will be completed by the end of 2018. The modernisation of the cruise ferry is part of the owner's broader development of the customer experience. The needs, requests and feedback from customers are monitored constantly in order to develop ship operation and services, with the Tallink-Silja's goal being to provide a full range 'Silja Resort' experience which keeps on offering new experiences to new passengers.
Speaking about the vessel's interior re-design, Heikki Mattila of Helsinki-based Aprocos Interior Design said: "Finally, the whole ship becomes more consistent! Small original details such as seashell lamps and herring decorations on handrails can go. Colours and lights, in particular, can be used to radically change the atmosphere of an area. For example, the nightclub can be used during the day to host various events. I believe that passengers will love the spectacular Sea View Lounge bow bar in the new Starlight nightclub."
During the drydocking and upgrade of both vessels they will be fitted with shore-power supply, which will be used in both Helsinki and Stockholm, instead of the ships diesel generators for onboard power.
SILJA SERENADE will be the venue for the Shippax Ferry Conference 12-14 March 2019.
© Shippax / Mike Hood / PR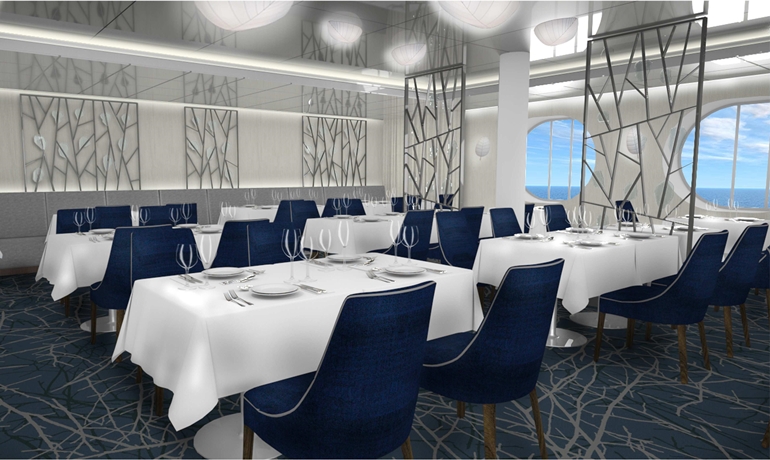 © Aprocos Interior Design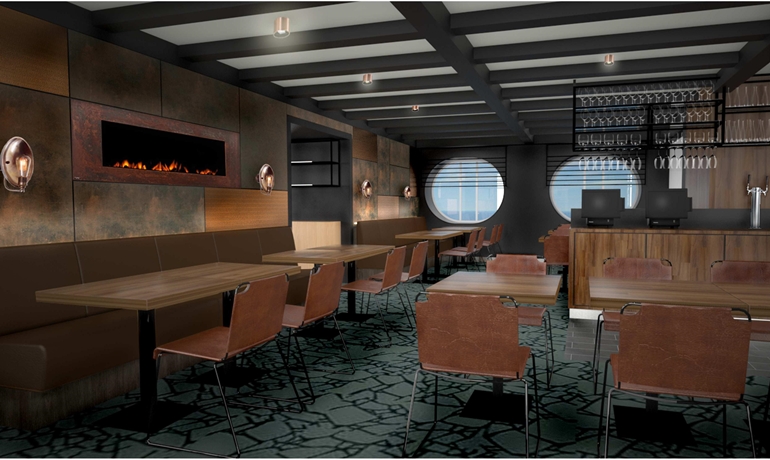 © Aprocos Interior Design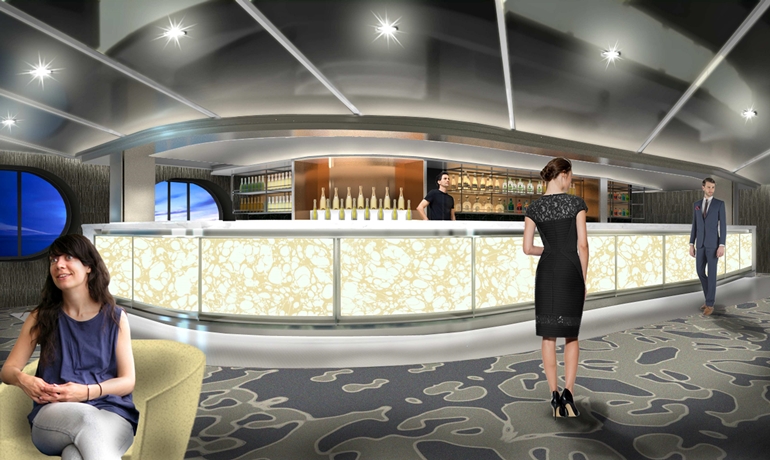 © Aprocos Interior Design
---
Most read
Press Releases
Oct 15 2019
Shore power to improve air quality and reduce noi...
---
Oct 15 2019
Carnival Corporation's AIDA Cruises Pioneering Cr...
---
Oct 14 2019
Deltamarin provides RMC with design services for ...
---
See all press releases
Products