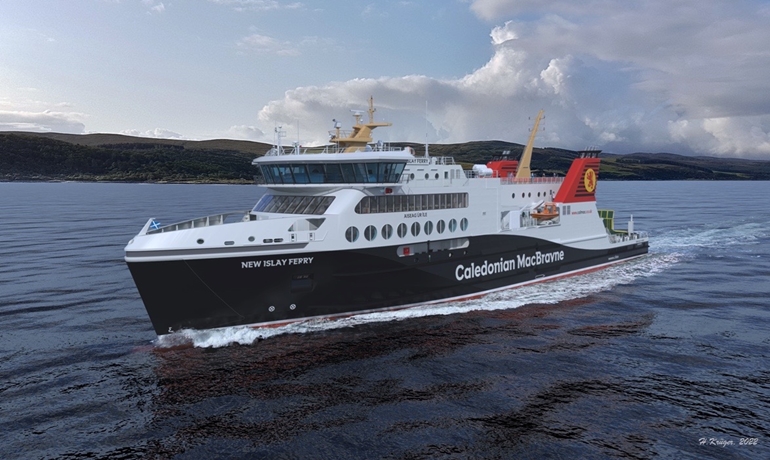 Names announced for new CMAL Islay vessels
FerryCaledonian Maritime Assets Limited (CMAL) has announced ISLE OF ISLAY and LOCH INDAAL as the names for the two new ferries to serve Islay and Jura following a public vote.
CMAL, which owns the ferries, produced a shortlist of names, each of which has ties to the landscape and history of Islay and Jura, and those with an interest in the ferries were encouraged to vote over a two–week period.
Over 1,300 votes were cast, with ISLE OF ISLAY being the most popular name, and LOCH INDAAL and PIONEER in close second and third place. 
The two new ferries will have a clear focus on freight, as well as sufficient passenger accommodation to meet anticipated demand, with capacity for up to 450 passengers and 100 cars, or 14 commercial vehicles. This will provide a combined 40% increase in vehicle and freight capacity on the Islay routes and will improve the overall resilience of the wider fleet.
The Islay ferries form part of a programme of investment by CMAL, funded through Scottish Government commitments to capital investment of around GBP 700 million in ferry infrastructure and related services over the five years from 2021 to 2026.  Wider plans will deliver other new small and major vessels for the fleet and upgrades of harbour infrastructure with future options being considered through the emerging Islands Connectivity Plan.
© Shippax
---