Irish Continental Group's H1 performance: increased revenue, yet higher operating loss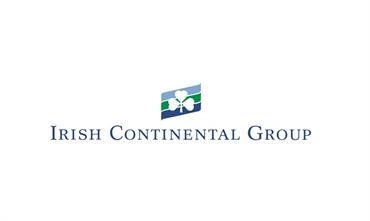 FinanceIrish Continental Group's consolidated half year revenue for the period ended 30 June 2021 was stronger than the year before. On the back of a better performance from the Group's Container & Terminal Division, consolidated revenues increased to EUR 141.6 million (EUR 130.8 million), while EBITDA ended at EUR 12.7 million (EUR 10.0 million). H1 revenue for the Group's Ferries Division increased by 2.1% to EUR 62.9 million with an operating loss of (EUR 18.9 million) over (EUR 15.3 million) in H1 2020.
Highlights in HY 2021
Group revenue generated totalling EUR 141.6 million, EUR 10.8 million more than HY 2020.
Ro-ro freight travel patterns affected by new customs requirements following the exit of the UK from the EU.  
EBIT generated was a loss of EUR 10.3 million, EUR 0.8 million worse than HY 2020.
EBITDA generated of EUR 12.7 million, EUR 2.7 million more than HY 2020.
Gross cash balances of EUR 131.1 million (31 December 2020: EUR 150.4 million).
Net debt at EUR 112.1 million, EUR 23.6 million higher than at the beginning of the year.
Revenue in the ferry division was EUR 62.9 million (EUR 61.6 million) while EBITDA was EUR 0.6 million (EUR 1.1 million).
Full report here https://icg.ie/wp-content/uploads/2021/08/2021-H1-Results-Presentation-FINAL.pdf
© Shippax / PR
---
Most read
Press Releases
Sep 17 2021
Naviera Armas Trasmediterránea introduces cold ir...
---
Sep 16 2021
Wasaline develops package travels
---
Sep 15 2021
bp and NYK Line join forces to help decarbonise h...
---
See all press releases
Products