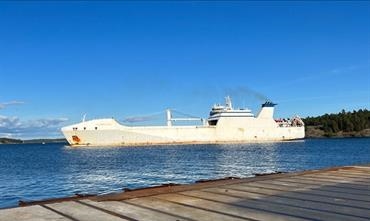 CADENA 3 © Ports of Stockholm
Hansa Destinations chartered CADENA 3 to replace damaged ELIANA MARINO

Sep 28 2022
Ro-ro
The Moby-chartered ELIANA MARINO suffered machinery damages while servicing for Hansa Destinations on the Nynäshamn – Rostock route. A replacement was quickly found with CADENA 3, a somewhat larger vessel owned by CLdN.
You are not logged in
Login in or become a member to read all the articles on shippax.com
Access to our online news service
Extended search function
Instant access after purchase
And much more!