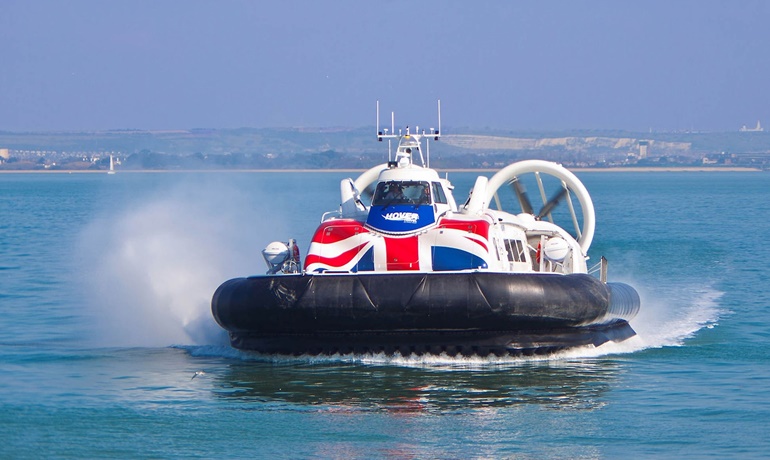 2016-built SOLENT FLYER is one of two 12000TD based hovercrafts currently used by Hovertravel in the UK to link Ryde on the Isle of Wight with Southsea in Portsmouth © Griffon Hoverwork
Griffon Hoverwork received a GBP 25 million hovercraft order from Japan
High-speedThe Japanese Oita Prefecture government has ordered three hovercrafts from Griffon Hoverwork in a GBP 25 million deal. The hovercrafts will provide a vital passenger service connecting Oita Airport in Kunisaki with Oita City, improving access and reintroducing a ferry route last used about 10 years ago.
Work on the first hovercraft will start at the end of January 2022, with delivery of all three scheduled before January 2024.
The hovercrafts are based on the 12000TD's design, with some adjustments to local requirements. They are 23.7m long and can carry approximately 80 people at a top speed of 45 knots.
© Shippax
---
Most read
Press Releases
Jan 26 2022
Viking Line puts AMORELLA on the Stockholm - Hels...
---
Jan 25 2022
Holland Norway Lines partners with COLUMBIA sign...
---
Jan 25 2022
Broad scope of Wärtsilä power solutions selected ...
---
See all press releases
Products