Carnival Corporation & plc provides preliminary financial information for the fourth quarter of 2020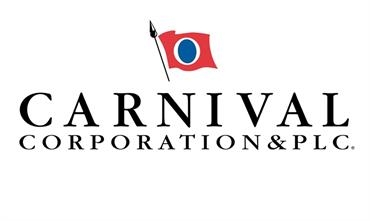 FinanceCarnival Corporation & plc (NYSE/LSE: CCL; NYSE: CUK) provides preliminary financial information for the fourth quarter ended November 30, 2020.
U.S. GAAP net loss of USD 2.2 billion and adjusted net loss of USD 1.9 billion for the fourth quarter of 2020.

Fourth quarter 2020 ended with USD 9.5 billion of cash and cash equivalents.
Cash burn rate in the fourth quarter 2020 was slightly better than expected due to the timing of capital expenditures.
The company has accelerated the removal of 19 less efficient ships, 15 of which have already left the fleet.
Cumulative advanced bookings for the first half of 2022 are ahead of 2019, despite minimal advertising or marketing.
Carnival Corporation & plc President and Chief Executive Officer Arnold Donald noted, "2020 has proven to be a true testament to the resilience of our company. We took aggressive actions to implement and optimize a complete pause in our guest cruise operations across all brands globally, and developed protocols to begin our staggered resumption, first in Italy for our Costa brand, then followed by Germany for our AIDA brand. We are now working diligently towards resuming operations in Asia, Australia, the UK and the U.S. over the course of 2021."
Donald added, "With the aggressive actions we have taken, managing the balance sheet and reducing capacity, we are well positioned to capitalize on pent up demand and to emerge a leaner, more efficient company, reinforcing our industry leading position." 
Full report here https://www.carnivalcorp.com/news-releases/news-release-details/carnival-corporation-plc-provides-preliminary-financial 
---
Most read
Press Releases
Jan 21 2021
Maritime industry players join forces to realize ...
---
Jan 21 2021
Havyard developing hydrogen zero-emission vessels...
---
Jan 20 2021
Wärtsilä's proven Waste Treatment Solution to sup...
---
See all press releases
Products