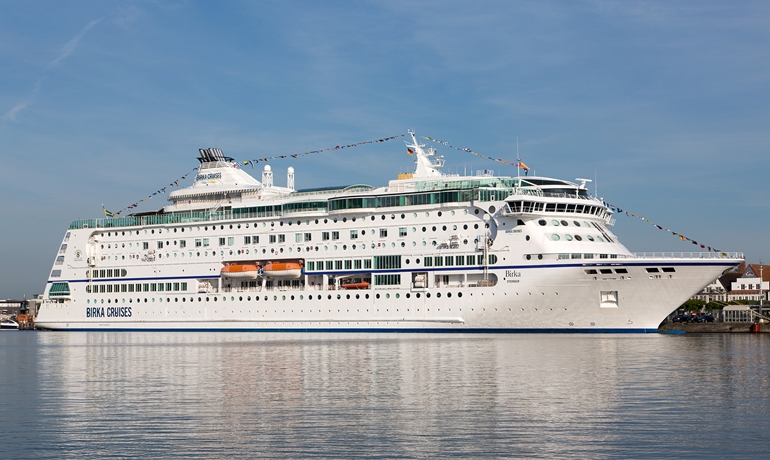 BIRKA STOCKHOLM, seen here on one of her 'long-cruises' in Travemünde in summer 2017, has been laid-up in Mariehamn since 16 March 2020. As it now seems, she will not return to service anymore. Photo: Marko Stampehl
Birka Cruises to close down business
CruiseIn a one-line press release, Rederi Ab Eckerö has today, 3 July 2020, announced that it closes down the business of its subsidiary Birka Cruises Ab. Empowerment negotiations in line with §11 MBL (co-determination law) have been initiated.
Caused by the COVID-19 pandemic, Birka Cruises' BIRKA STOCKHOLM, normally operating 22-hour cruises from Stockholm to Mariehamn, has been laid up in Mariehamn since 16 March. Already in mid-April, Rederi Ab Eckerö announced that it was making all but few seafarers of the BIRKA STOCKHOLM and the ECKERÖ as well as the shore staff in Sweden redundant. On 26 June, the ECKERÖ recommenced service on the route Grisslehamn-Eckerö with reduced capacity. 
© SHIPPAX / Marko Stampehl
---
Most read
Press Releases
Aug 07 2020
Inmarsat, Thetius and Shell Shipping and Maritime...
---
Aug 05 2020
Baja Ferries – going from manual to state-of-the-...
---
Aug 05 2020
European travel survey: 78% want to continue trav...
---
See all press releases
Products