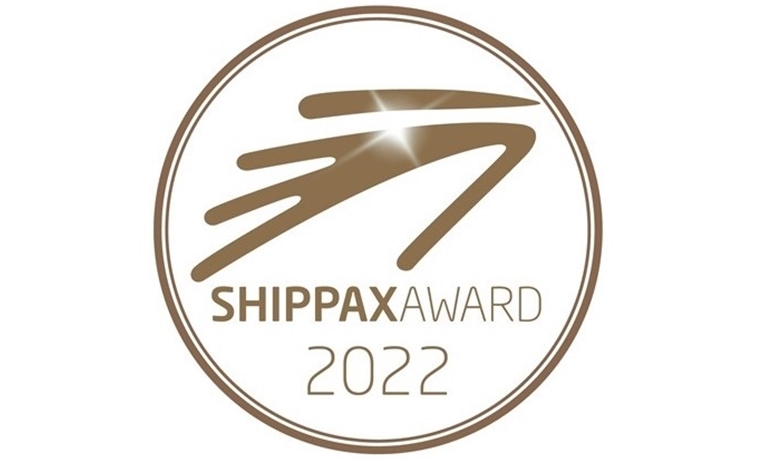 Winners of the Shippax Awards 2022
The Shippax Awards were launched in 1996 as a means to stimulate innovative solutions and trendsetters. The idea behind it is to promote noteworthy design features on newly-delivered ro-pax and ro-ro vessels.
The announcement and hand-over of the Shippax Awards 2022 took place in conjunction with the Shippax Ferry Conference, held on board SILJA SYMPHONY, 4-6 May 2022.
The awarded ships were all delivered between 1 January and 31 December 2021.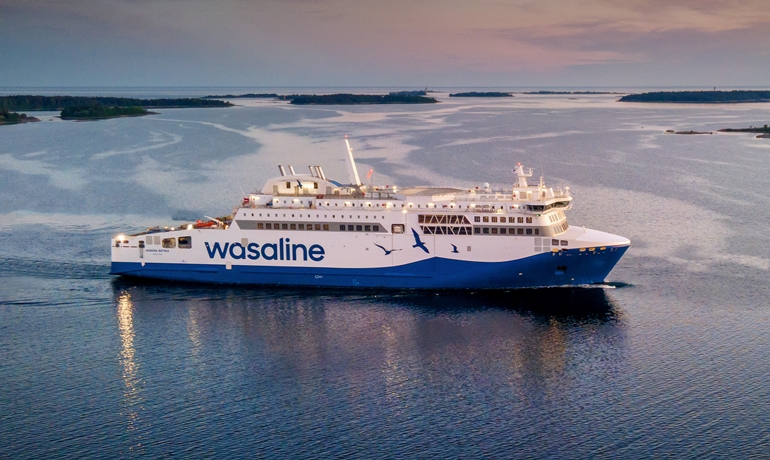 AURORA BOTNIA © Wasaline
AURORA BOTNIA
Shippax Ro-Pax Design & Technology Award 2022
Operator: Wasaline
Shipyard: Rauma Marine Constructions
Interior architect: Kudos Dsign
Naval architect: Rauma Marine Constructions
The AURORA BOTNIA is an outstanding Ro-Pax vessel combining a rigid focus on sustainability with an innovative design to ensure year-round service in a very challenging ice area. With her, the Umeå-Vasa line received a tailored vessel securing the operation's long-term prosperous future.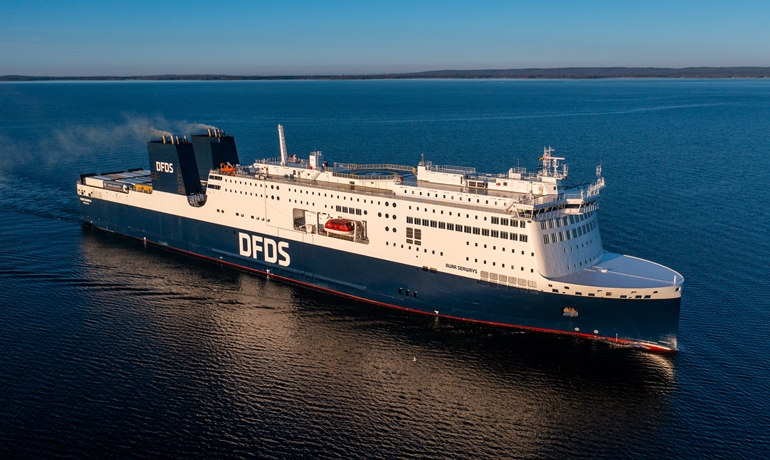 AURA SEAWAYS © George Giannakis
AURA SEAWAYS
Shippax Ro-Pax Design & Technology Award 2022
Operator: DFDS
Shipyard: Guangzhou Shipyard International
Interior architect: Steen Friis Design
Naval architect: OSK-ShipTech
The AURA SEAWAYS combines sophisticated technology, extensive cargo capacity, attractive passenger facilities as well as a striking, innovative exterior design. Moreover, this Ro-Pax vessel, - DFDS' first newbuilding project since the early 1980s – makes an important environmental contribution, fulfilling EEDI design standards and cutting CO2 emissions per trailer by over 20% compared to the vessels she replaces. All parties involved with the AURA SEAWAYS deserve special recognition for having realised this project successfully during the Covid pandemic with many travel and work restrictions.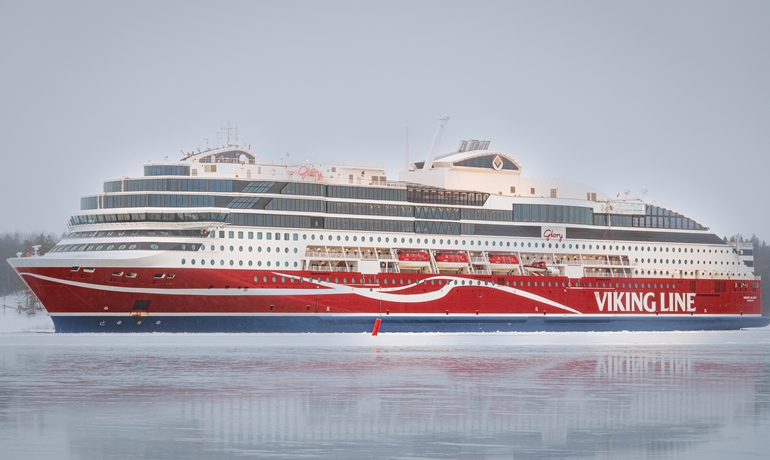 VIKING GLORY © Viking Line
VIKING GLORY
Shippax Ro-Pax Interior Design Award 2022
Operator: Viking Line
Shipyard: Xiamen Shipbuilding
Interior architect: Koncept Stockholm
Naval architect: Deltamarin
The VIKING GLORY is taking the 'ferry cruising' concept to a new dimension, creating a fresh travel experience through a design inspired by both the sea and the culture of the Nordic countries. With this innovative approach she perpetuates Viking Line's successful 'cruise ferry' tradition
launched back in the 1970s.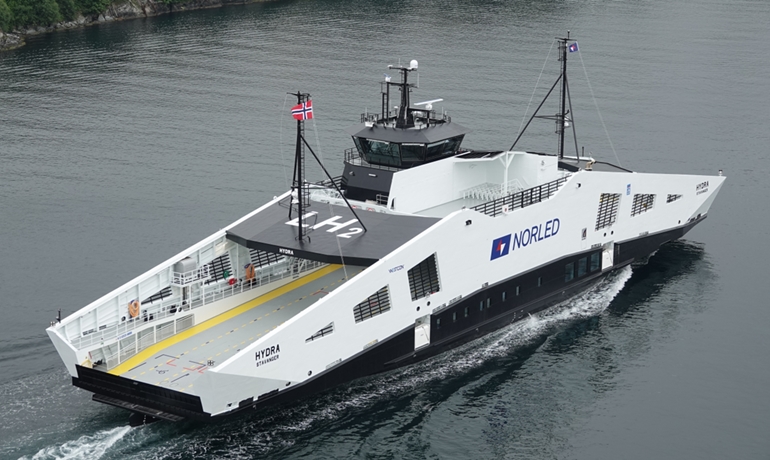 HYDRA © Norled
HYDRA
Shippax Lifeline Ferry Technology & Environment Award 2022
Operator: Norled
Shipyard: Westcon Yards
Naval architect: LMG Marin
The HYDRA constitutes a true pioneer as the world's first hydrogen-powered vessels and thus a milestone on the Ro-Pax' industry's road towards climate neutrality. She will pave the way for a new generation of domestically trading lifeline ferries.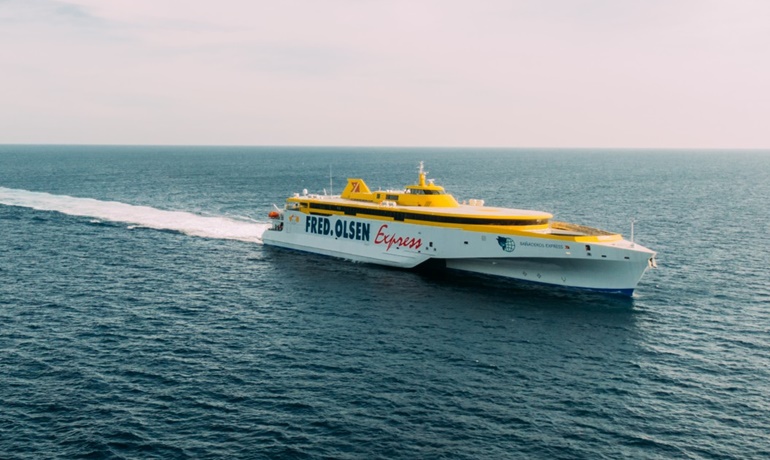 BAÑADEROS EXPRESS © Austal
BAÑADEROS EXPRESS
Shippax Fast Ferry Award 2022
Operator: Fred Olsen Express
Shipyard: Austal Philippines
The BAÑADEROS EXPRESS illustrates that fast ferries are an integral part of the travel trade's 'green' future and actually an efficient alternative to flight traffic. Combining a sophisticated design with a broad portfolio of innovations and optimisations to bring weight and onboard energy consumption
down, the BAÑADEROS EXPRESS is one of the most efficient high-speed crafts ever built. At the
same time, she offers her passengers outstanding comfort and helps binding the 'Canary Islands Community' together reliably.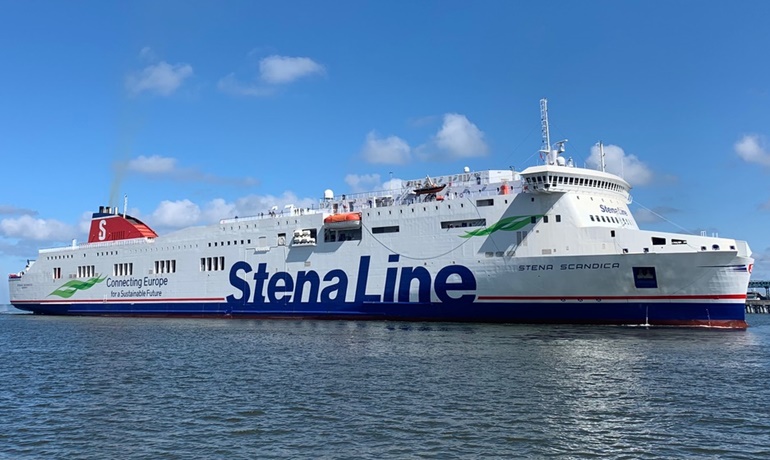 STENA SCANDICA © Stena Line
STENA SCANDICA
Shippax Ro-Pax Conversion Award 2022
Operator: Stena Line
Shipyard: SEDEF Shipyard
Concept developer: Stena RoRo
Interior architect: Figura
Naval architect: Naos Ship and Boat Design
The conversion of STENA SCANDICA ex. STENA LAGAN is an impressive example of efficient Ro-Pax lifecycle management with positive economic and ecologic impact. In a cost-effective way the ship's cargo capacity was increased by about one third, additional room for passengers was created, while the new interior design and application of modern technology entailed an upgraded passenger concept. The ship's operation became more efficient, emissions per cargo unit were reduced, and the ship's remaining lifespan was extended with more than a decade.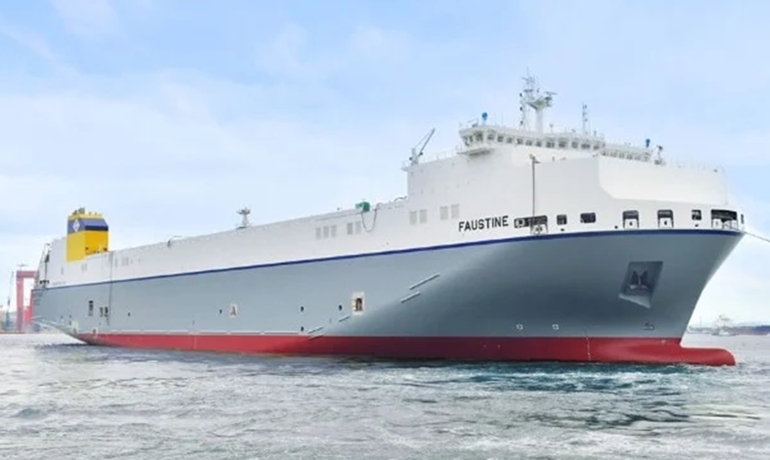 FAUSTINE © CLdN
FAUSTINE
Shippax Ro-Ro Technology & Environment Award 2022
Operator: CLdN
Shipyard: Hyundai Mipo
The FAUSTINE constitutes a true milestone on the way towards sustainable cargo transportation
through her LNG propulsion and the consistent use of operational optimisation as well as
technologic innovation.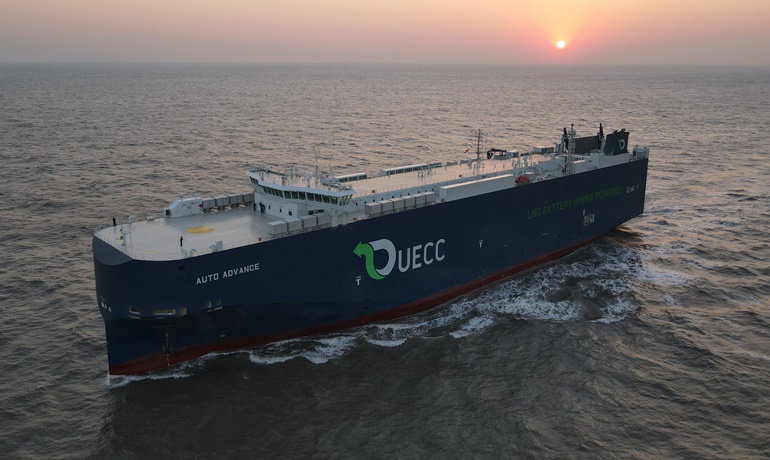 AUTO ADVANCE © UECC
AUTO ADVANCE
Shippax Ro-Ro Technology & Environment Award 2022
Operator: UECC
Shipyard: Jiangnan Shipyard
Naval architect: Shanghai Merchant Ship Design & Research Institute
As the world's first dual-fuel LNG battery hybrid PCTC, the AUTO ADVANCE is a big step forward in eco-friendly Ro-Ro operations and at the same time an extremely flexible vessel conceived to be run on other, newly invented fuel in the future. Her battery element contributes to reduce emission even more than when only running on LNG, an approach which has every potential to be used for other Ro-Ro newbuildings as well.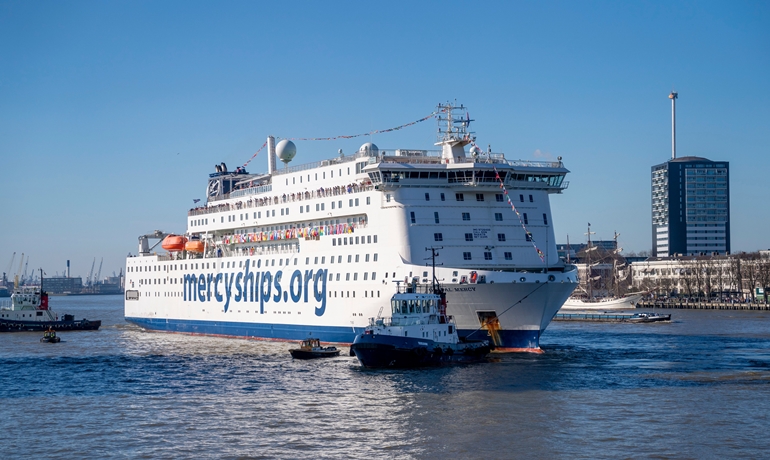 GLOBAL MERCY © Mercy Ships
GLOBAL MERCY
Shippax Special Award 2022
Operator: Mercy Ships
Shipyard: Xingang Shipyard
Concept developer: Stena RoRo
Interior architect: Steen Friis Design
Naval architect: Deltamarin
Technical interior consultant: Scanmarine
As the world's largest civilian hospital ship, the GLOBAL MERCY will bring healthcare to the poorest of the poor, effectively doubling the capacity of the charity organisation Mercy Ships. The GLOBAL MERCY is based on a Stena Ro-Pax design; what usually is the car deck has been turned into six operating
rooms and hospital wards. This documents the enormous adaptability of Ro-Pax designs and their usability even in crisis management contexts.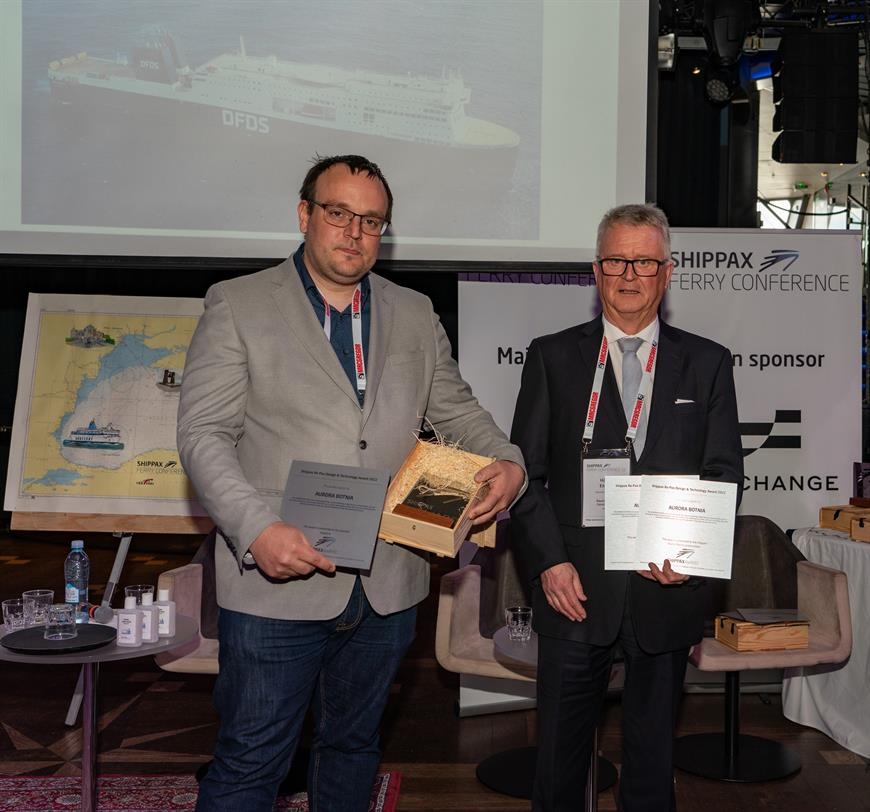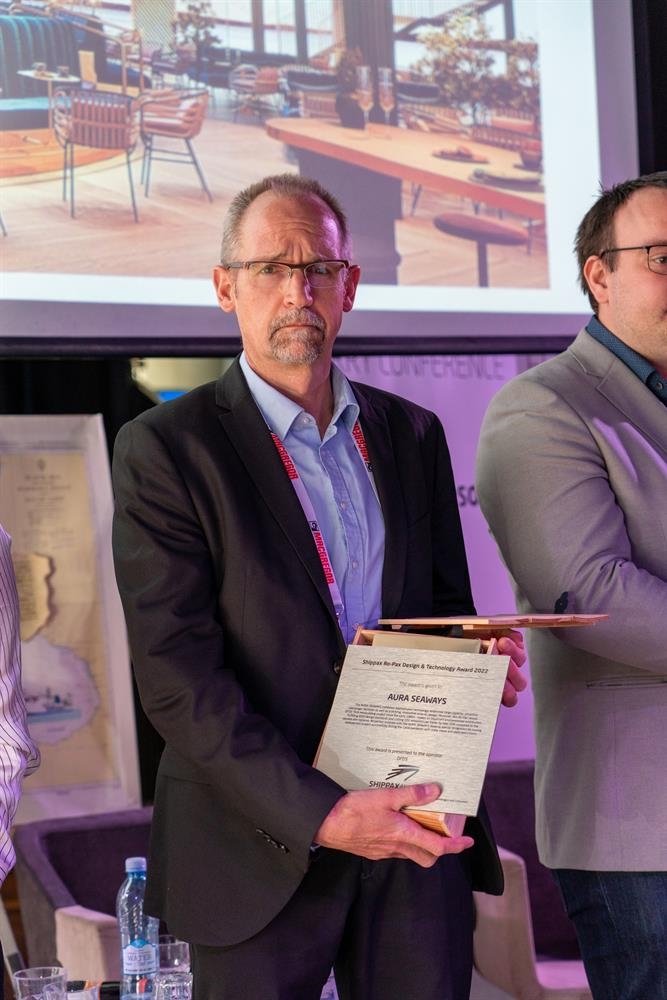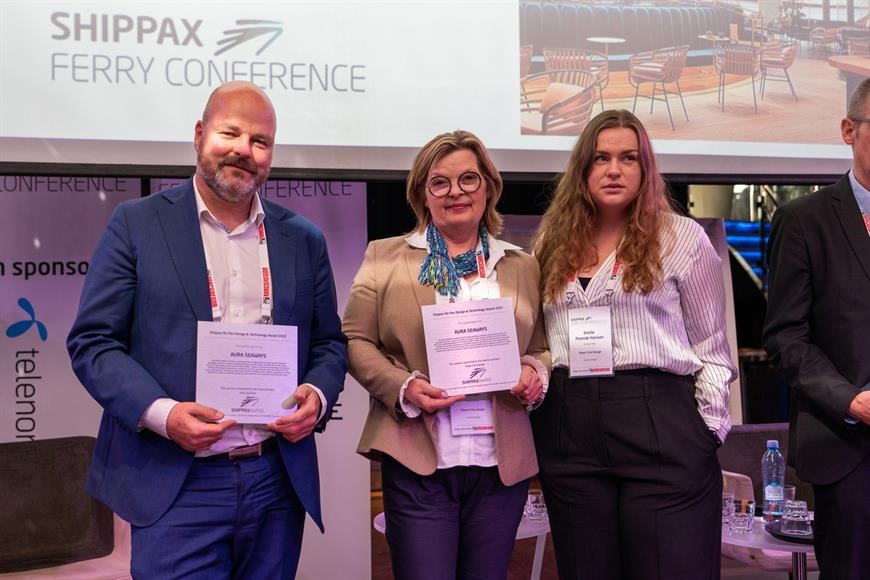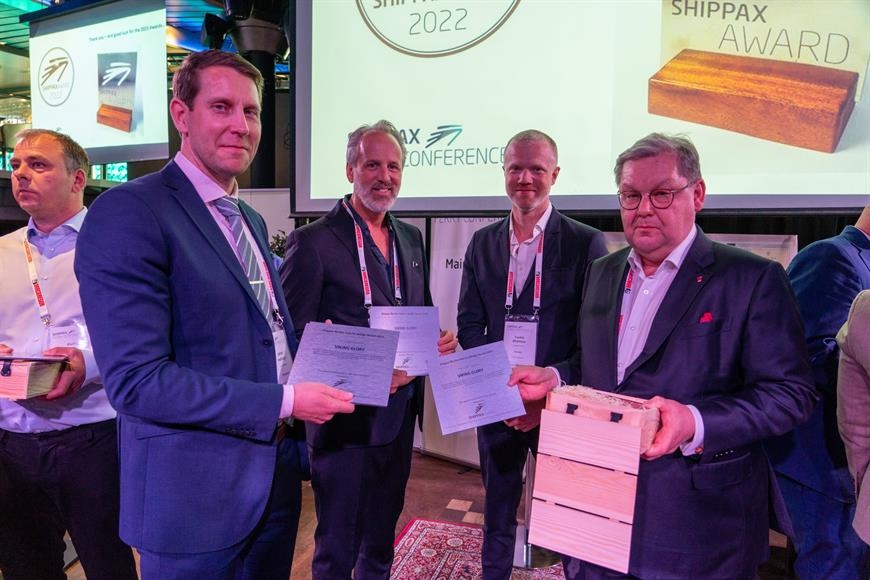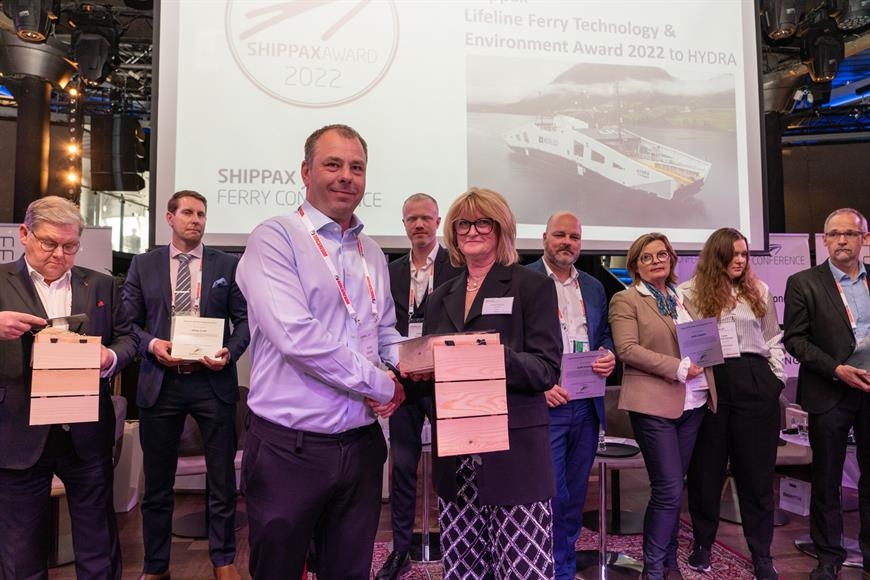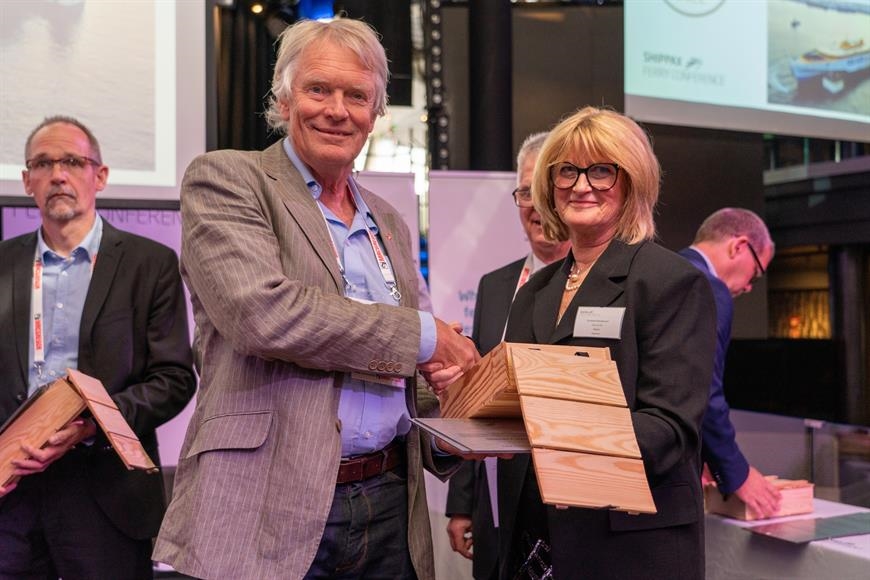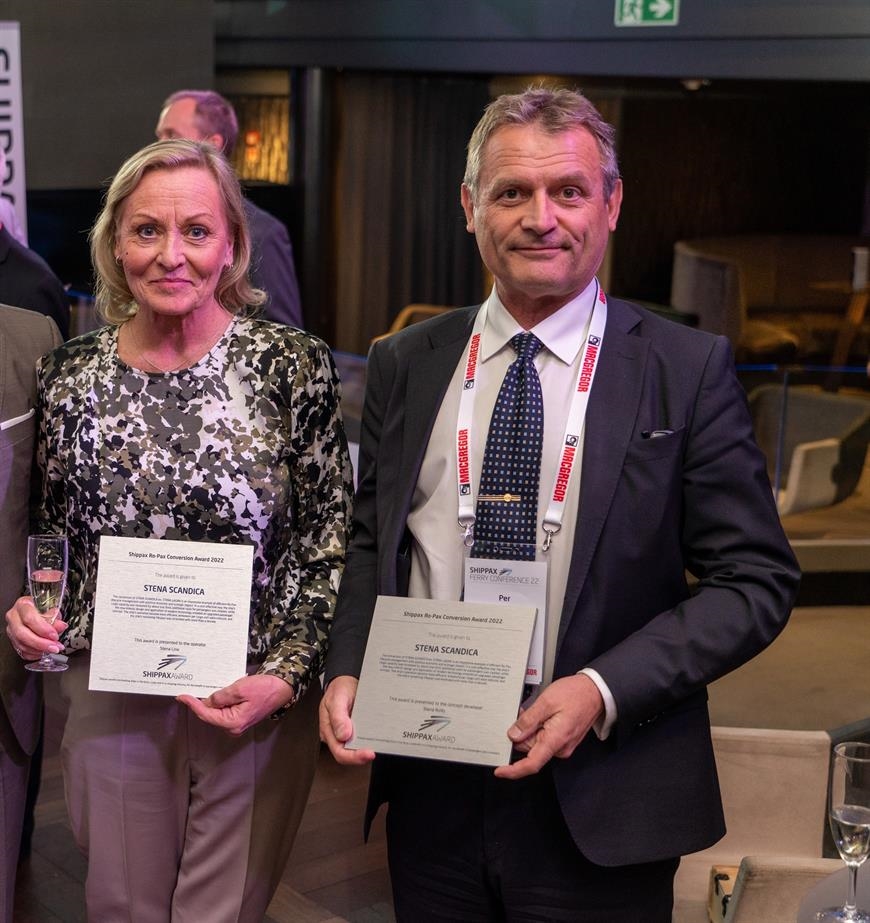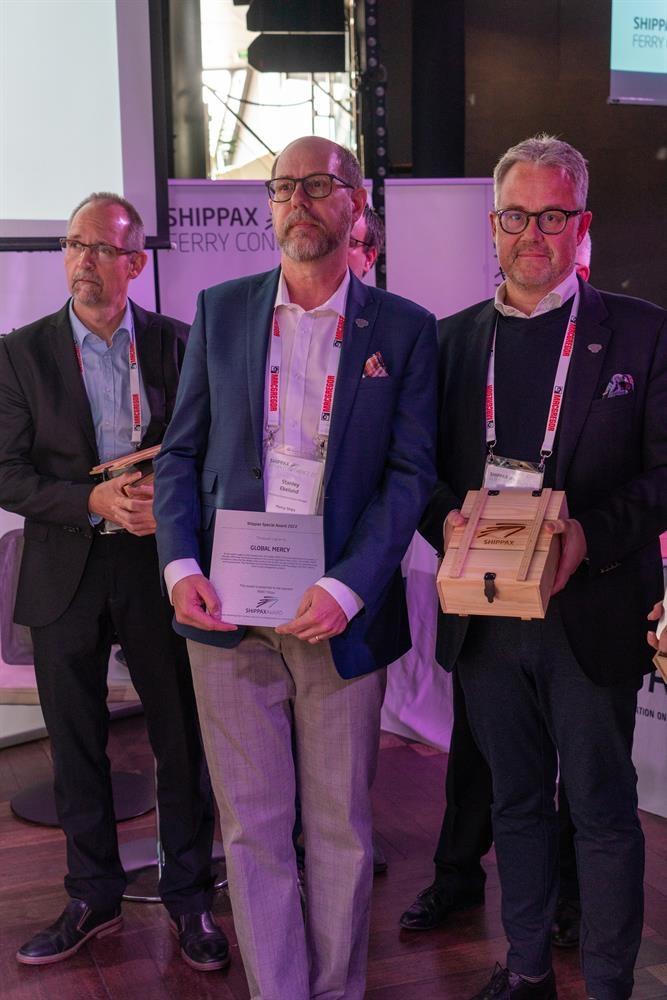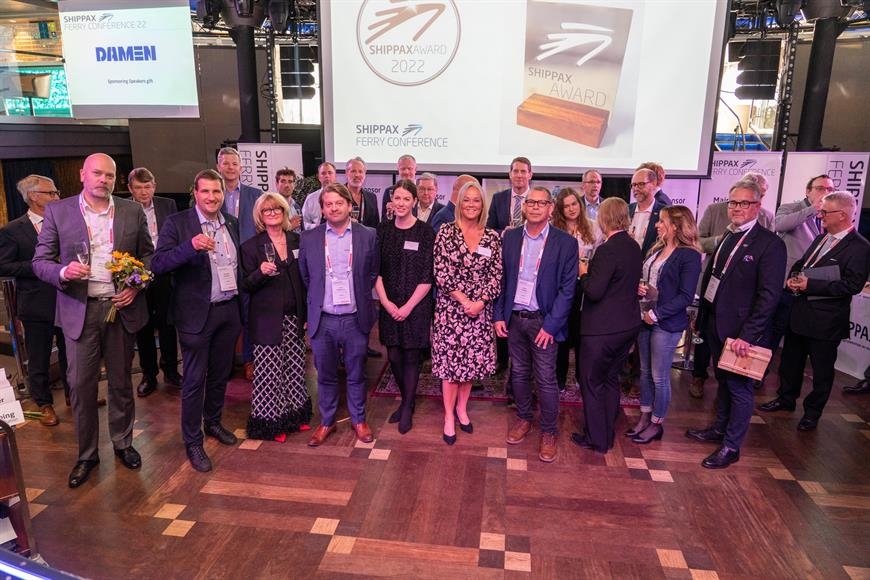 ---
Most read
Press Releases
Aug 19 2022
KiwiRail selects MAN engines for new ferries
---
Aug 17 2022
Crowley Secures Subcontract for Casco Bay Lines H...
---
Aug 17 2022
Carnival Cruise Line says booking activity nearly...
---
See all press releases
Products