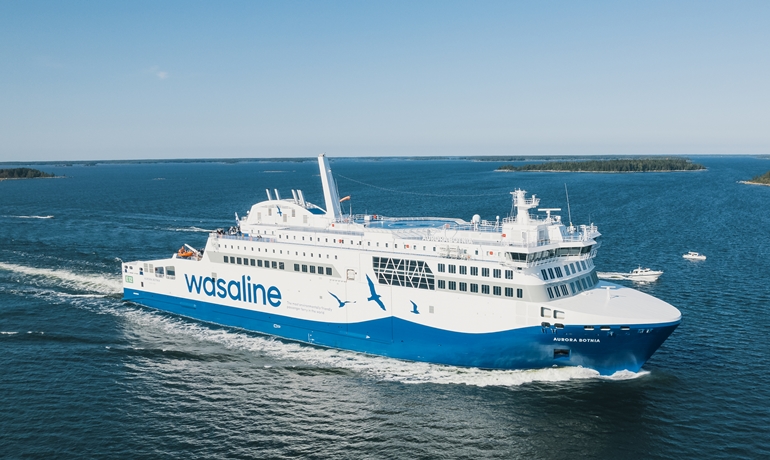 AURORA BOTNIA © Wasaline
Wasaline - 75 years of shipping in the Kvarken Archipelago
FerryIt has been 75 years since the predecessors of the current Wasaline started operations between Vaasa, Finland and Umeå, Sweden. Throughout the years the route has seen both successful times and downturns, and many shipping companies have operated the route. For the last ten years, Wasaline has operated the route with two clear goals in mind: to revitalize cargo transportation and to deliver exceptional cruise experiences for its passengers.
75 years ago, a group of businessmen founded the shipping company Vasa-Umeå and started operations with the vessel PÖRTÖ.
10 years ago, NLC Ferry Ab Oy, a shipping company co-founded by the cities of Vaasa and Umeå, saved the route from closure. The company started operations with WASA EXPRESS and chose Wasaline as its brand name.
Two years ago, AURORA BOTNIA made its maiden voyage and started a new era in Kvarken traffic.
"We all know the significance of this connection between Finland and Sweden. This autumn we celebrate both the history of the route and the second anniversary of AURORA BOTNIA by inviting everyone to share their memories and experiences with us", says Peter Ståhlberg, Managing Director of Wasaline.
© Shippax
---