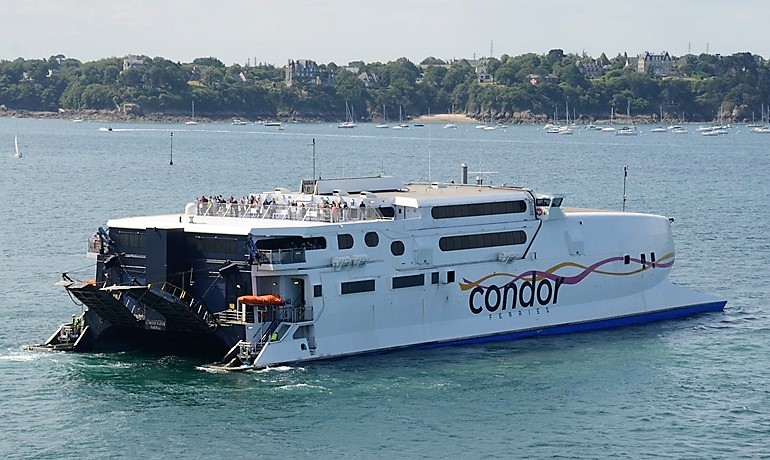 © Philippe Holthof
(UPDATED) Tender out for 2018 inter-Channel Island ferry service
FerryEarlier this year a dedicated inter-island ferry service between Guernsey and Jersey was proposed with Condor Ferries as operator. It was, however, never materialised due to a lack of funding, notably from the Guernsey government.
The tender is out again now, this time for a daily service operated from May to September 2018 with the governments of both Guernsey and Jersey being prepared to fund the new route. Three companies have already expressed their interest: Condor Ferries, Manche Iles Express and Bumblebee Ferries.
UPDATE: The Guernsey-based Bachmann HR Group has now also expressed their interest in providing the service.
"Today our services are supplied to a number of ferry operators which include a major cross-Channel ferry company and one of the largest freight ferry operators in Europe.
The opportunity to connect our neighbouring islands to provide a professional, reliable and cost-effect ferry service is one which excites us very much.
We look forward to the ability to work with some of our many partners in achieving this goal," Nick Saul, CEO of the Bachmann HR Group commented.
© Shippax / Victor Mandersson
---