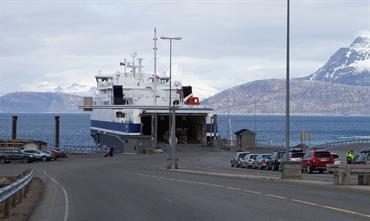 LØDINGEN © Statens vegvesen
Torghatten Nord awarded a major contract in Northern Norway

Oct 12 2021
Ferry
Torghatten Nord has been awarded a license to operate the Bognes – Lødingen route as from 2024, which they already do using the 2012-built and LNG-powered BARØY and LØDINGEN. The new contract though for this 25km route requires zero-emission ships and will last 10 years to 31 December 2033.
You are not logged in
Login in or become a member to read all the articles on shippax.com
Access to our online news service
Extended search function
Instant access after purchase
And much more!