Smyril Lines starts new twice-weekly ro-ro service from Denmark, Faroe Islands and Iceland to Lithuania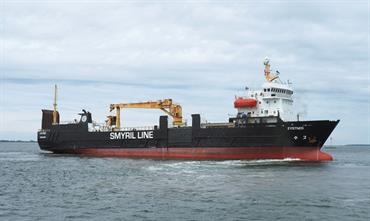 EYSTNES © Peter Therkildsen
Smyril Lines starts new twice-weekly ro-ro service from Denmark, Faroe Islands and Iceland to Lithuania

Jan 29 2023
Ro-ro
Faroe Island shipping company Smyril Lines has started a new twice weekly ro-ro service to Klaipeda, Lithuania. The new route, which started on 17 January, connects Hirtshals (Denmark)-Tórshavn (Faroe Islands)-Seidisfjdur (Iceland) with the Baltic port of Klaipeda.
You are not logged in
Login in or become a member to read all the articles on shippax.com
Access to our online news service
Extended search function
Instant access after purchase
And much more!